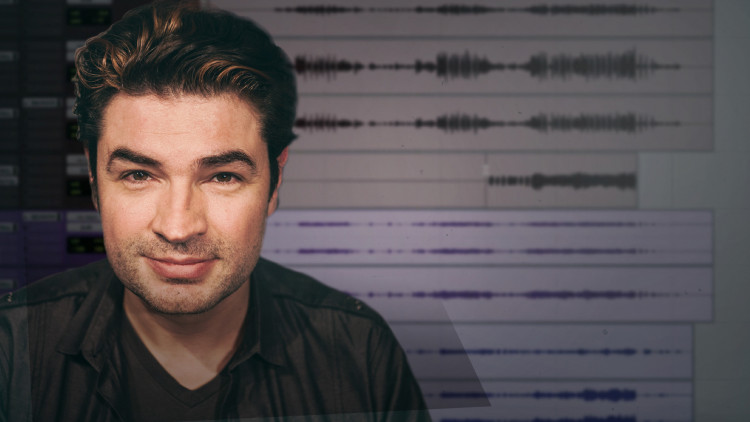 23min
(44)
You know that feeling when you get an email that says "Can we go back to the mix from three weeks ago?"
We've all been there. Making multiple versions of a mix until we are happy, then sending it off to the client and entering a rigorous round of revisions, only to hear back from the artist two months later that they need a change for a tv spot, but it has to be made to the first version of the mix you sent. All of these different versions can get confusing and nearly impossible to keep track of, let alone communicate. Fab Dupont shows you how he deals with multiple versions of a mix and explains his versioning system that makes communication and recalls a breeze, saving you hours of frustration.
In this tutorial, you'll learn how to:
Organize multiple versions of the same project
Communicate efficiently and clearly with clients when discussing versions
Save time looking for previous project states 
Recall your previous work from multiple points of the project's lifespan.
Save frustration when clients want to revert or refer to another mix
Learn the nomenclature that Fab uses and create a system that works best for your workflow.
Pro Memembership
Watch all videos for$24.99 / month
Fab Dupont
Fab Dupont is an award-winning NYC based record producer, mixing/mastering engineer and co-founder of pureMix.net.
Fab has been playing, writing, producing and mixing music both live and in studios all over the world. He's worked in cities like Paris, Boston, Brussels, Stockholm, London and New York just to name a few.
He has his own studio called FLUX Studios in the East Village of New York City.
Fab has received many accolades around the world, including wins at the Victoires de la Musique, South African Music awards, Pan African Music Awards, US independent music awards. He also has received Latin Grammy nominations and has worked on many Latin Grammy and Grammy-nominated albums.
Credits
David Crosby
Queen Latifah
Jennifer Lopez
Mark Ronson
Les Nubians
Toots And The Maytals