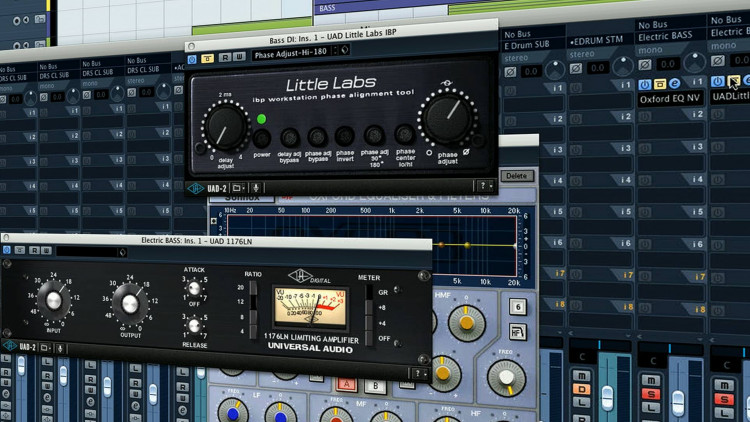 01h 33min
(130)
After hundreds of requests, Fab Dupont finally takes on a full mix, in the box, all in Cubase.
Featuring the song Periscopes by NYC band Plastic Days, Fab mixes the song from scratch and describes every move he makes in detail.
Subjects discussed in this tutorial:
Working with acoustic and electronic drums together
Parallel processing
Synth processing
Reverb and delay sends and settings
Phase alignment
Tons of EQ and Compression decisions all along the way
Fab uses stock Cubase plugins as well as plugins from Sonnox, Universal Audio, Soundtoys, Waves and more.
As always, this tutorial also comes with the WAV file stems of the session so you can create your own mix of this song. This way you can practice your skills and mix this song using your own tastes, tools, plugins and put the tricks you learn from Fab to use right away.
Pro Memembership
Watch all videos for$24.99 / month
Fab Dupont
Fab Dupont is an award-winning NYC based record producer, mixing/mastering engineer and co-founder of pureMix.net.
Fab has been playing, writing, producing and mixing music both live and in studios all over the world. He's worked in cities like Paris, Boston, Brussels, Stockholm, London and New York just to name a few.
He has his own studio called FLUX Studios in the East Village of New York City.
Fab has received many accolades around the world, including wins at the Victoires de la Musique, South African Music awards, Pan African Music Awards, US independent music awards. He also has received Latin Grammy nominations and has worked on many Latin Grammy and Grammy-nominated albums.
Credits
David Crosby
Queen Latifah
Jennifer Lopez
Mark Ronson
Les Nubians
Toots And The Maytals