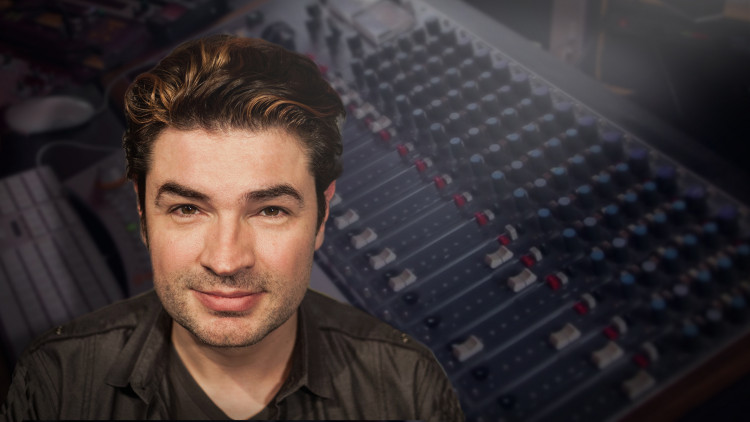 55min
(38)
Watch Fab Dupont Mix Jazz Out Of The Box
In part 2 of our Jazz start to finish series, Grammy Award Winning Engineer, Fab Dupont, mixes a song recorded in the same session as Part 1: Jazz Setup And Tracking With Fab Dupont .
For this particular mix, Fab chose to mix this outside of the box, on his Neve 54 series console, using his favorite outboard gear to craft the tracks and create a cohesive and style appropriate mix.
In this one-hour pureMix.net exclusive, see how Fab:
Deals with bleed from other instruments in the room
Softens "clanky" transients in the piano to create a more style appropriate sound
Uses transformers on his stereo bus to shape the tone of the mix
Adds definition while maintaining a fat tone on an upright bass using high pass filtering and EQ
Adds detail to the fingers of the stand-up bass without adding harshness using a Chandler LTD-1
Does subtle tone shaping on the drum kit and controls excessive transients using a Chandler TG1 Limiter
Adds space using analog reverbs like an EMT 140 and AKG BX10
Watch Fab Dupont mix a Jazz standard out of the box, only on pureMix.net
Neve 54 Series Console
EMT 140 Plate Reverb
AKG BX10 Spring Reverb
Chandler LTD-1
Chandler TG-1
Dangerous Liason
Neumann W495 EQ
Empirical Labs Lil' Freq
Empirical Labs Fatso
Rock Rupal Comp.One
Dangerous BAX EQ
Lynx Aurora 16 D/A Converters
Universal Audio 2192 A/D Converter
Pro Memembership
Watch all videos for$24.99 / month
Fab Dupont
Fab Dupont is an award-winning NYC based record producer, mixing/mastering engineer and co-founder of pureMix.net.
Fab has been playing, writing, producing and mixing music both live and in studios all over the world. He's worked in cities like Paris, Boston, Brussels, Stockholm, London and New York just to name a few.
He has his own studio called FLUX Studios in the East Village of New York City.
Fab has received many accolades around the world, including wins at the Victoires de la Musique, South African Music awards, Pan African Music Awards, US independent music awards. He also has received Latin Grammy nominations and has worked on many Latin Grammy and Grammy-nominated albums.
Credits
David Crosby
Queen Latifah
Jennifer Lopez
Mark Ronson
Les Nubians
Toots And The Maytals