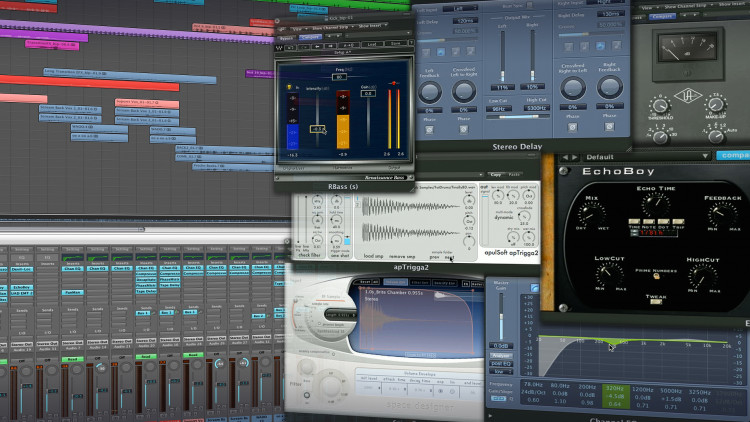 01h 47min
(48)
Fab Dupont mixes the dance-pop song "Set It Off" from scratch, starting with the producer's rough mix, ending with a finished mix, all done within Logic Pro.
Learn how to mix a whole song : where to begin, what processing to apply to dance music drums, bass and vocals, how to give life and movement to a steady synth track by using side-chain tricks, and much more. The mix of this great radio-ready song is a concise illustration of the techniques that are used in today's musical productions, designed for optimal attention-catching from the listener, resulting in giving as much interest and character as possible to each individual track.
Using only plug-ins and no hardware, Fab Dupont takes the all-in-the-box mixing process one step further. Whether it's for creating specific tones for one track, or to give the whole mix a creamier and more consistent sound, Fab demonstrates once more than one does not necessarily need any outboard gear to achieve an amazing professional-sounding mix.
You can download the stems of this song for you to practice and import them in your favorite DAW (it does not have to be Logic)
UAD : 4K Buss Compressor, Studer A800, Precision Maximizer, Pultec-Pro, CE-1 Chorus, EMT 250, 1176LN
Stock Logic : Gain, Channel EQ, Stereo Delay, Compressor, Sample Delay, Space Designer Reverb, AutoFilter, AVerb, Tape Delay
Sonnox : Oxford EQ+Filters, Cambridge EQ, Oxford Dynamics, Oxford Limiter
Waves : RBass
ApulSoft : apTrigga 2
Soundtoys : Decapitator, EchoBoy, PhaseMistress, Devil-Loc Deluxe, PanMan
Pro Memembership
Watch all videos for$24.99 / month
Fab Dupont
Fab Dupont is an award-winning NYC based record producer, mixing/mastering engineer and co-founder of pureMix.net.
Fab has been playing, writing, producing and mixing music both live and in studios all over the world. He's worked in cities like Paris, Boston, Brussels, Stockholm, London and New York just to name a few.
He has his own studio called FLUX Studios in the East Village of New York City.
Fab has received many accolades around the world, including wins at the Victoires de la Musique, South African Music awards, Pan African Music Awards, US independent music awards. He also has received Latin Grammy nominations and has worked on many Latin Grammy and Grammy-nominated albums.
Credits
David Crosby
Queen Latifah
Jennifer Lopez
Mark Ronson
Les Nubians
Toots And The Maytals