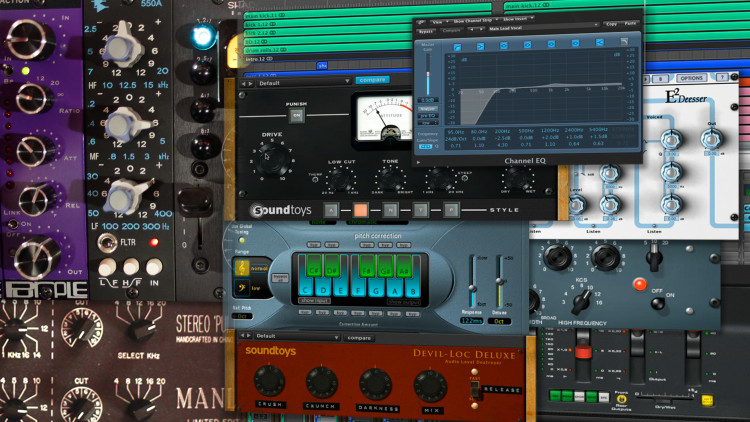 01h 29min
(58)
In this video, Fab takes an hour and a half to show how to mix a hip-hop song in Logic Pro. The song, called Wash Wash, is off the legendary Nigerian artist ELDee The Don's latest album (Undeniable). The entire record was produced and recorded in Logic in various locations in Nigeria and Fab decided to keep it in Logic for the mix at Flux Studios.
In this tutorial, you will learn how to make a punchy and clear sounding hip-hop track whilst respecting the producer's initial vision for the song, place vocals and use pitch correction tricks to create shine and interest on background vocals, use the built-in Logic plugins to their best potential, use the structure of the song to enhance the listener's experience, how to set up Logic for best mixing practices and much more. Every move is explained every setting is detailed.
If you would like to know more about ELDee The Don, here is his Facebook page and his twitter channel.
The album is available here.
Software used:
Logic pro stock plug-ins: Compressor, Channel EQ, Pitch Correction, Level Meter, SilverVeb, Tape Delay
UAD: EMT 250, EMT 140, Campridge EQ, Pecision Maximizer, RS-1 Reflection Engine, Pultec-Pro, Precision Enhancer kHz, LA2A, Studer A800
Sonnox: TransMod, Dynamics, Oxford Reverb
Soundtoys: Devil-Loc Deluxe, Echoboy, Decapitator
Eiosis: E2Deesser
Waves: R-Bass
Hardware used:
Shadow Hills Dual Vandergraph compressor
Dangerous Bax Eq
Manley Pultec
The attached zip file contains the original uncompressed files of the session. Please download it and import these files in the DAW you use to make music (It does not necessarily have to be Logic Pro!) This way you can practice your skills and mix this song using your own tastes, tools, plug-ins and the guidelines provided in this video.
This video was kindly subtitled in Spanish and Italian by the guys at Fuseroom studio.
Pro Memembership
Watch all videos for$24.99 / month
Fab Dupont
Fab Dupont is an award-winning NYC based record producer, mixing/mastering engineer and co-founder of pureMix.net.
Fab has been playing, writing, producing and mixing music both live and in studios all over the world. He's worked in cities like Paris, Boston, Brussels, Stockholm, London and New York just to name a few.
He has his own studio called FLUX Studios in the East Village of New York City.
Fab has received many accolades around the world, including wins at the Victoires de la Musique, South African Music awards, Pan African Music Awards, US independent music awards. He also has received Latin Grammy nominations and has worked on many Latin Grammy and Grammy-nominated albums.
Credits
David Crosby
Queen Latifah
Jennifer Lopez
Mark Ronson
Les Nubians
Toots And The Maytals