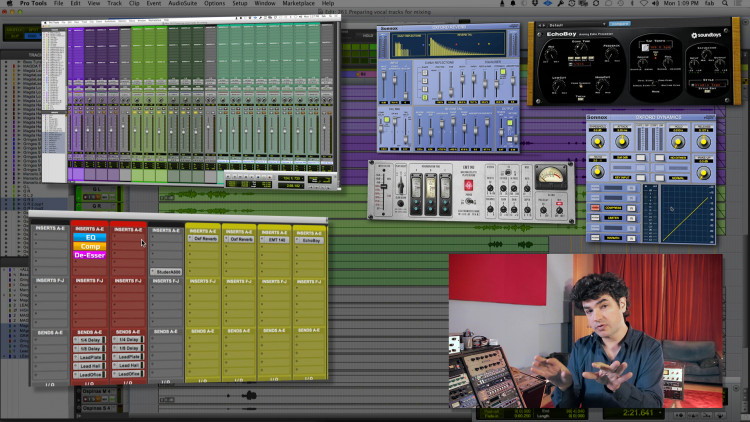 24min
(47)
Background vocals are fun, but they can be frustrating at times: so many tracks, so little time.
Before actually mixing them, part of the professional sound you've heard in countless records is achieved by having a solid method in preparing them.
Your workflow and approach will be key to being able to shape them the best way for your tracks.
In this video, Fab unveils his method to keep things under control when your song is empowered by some beautiful (and no longer dangerous) background vocals.
Pro Memembership
Watch all videos for$24.99 / month
Fab Dupont
Fab Dupont is an award-winning NYC based record producer, mixing/mastering engineer and co-founder of pureMix.net.
Fab has been playing, writing, producing and mixing music both live and in studios all over the world. He's worked in cities like Paris, Boston, Brussels, Stockholm, London and New York just to name a few.
He has his own studio called FLUX Studios in the East Village of New York City.
Fab has received many accolades around the world, including wins at the Victoires de la Musique, South African Music awards, Pan African Music Awards, US independent music awards. He also has received Latin Grammy nominations and has worked on many Latin Grammy and Grammy-nominated albums.
Credits
David Crosby
Queen Latifah
Jennifer Lopez
Mark Ronson
Les Nubians
Toots And The Maytals