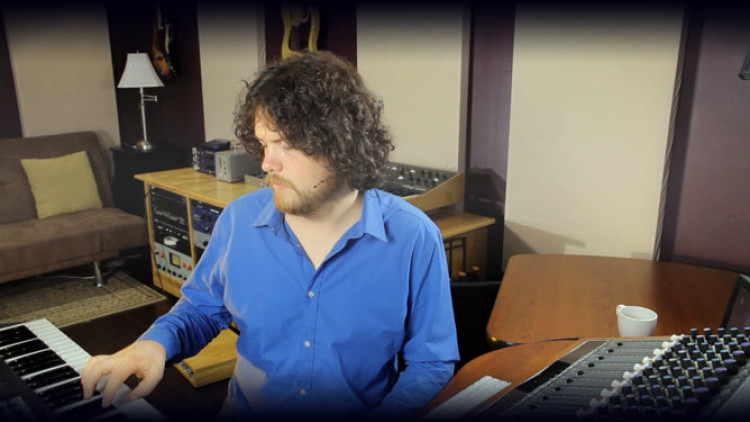 20min
(77)
Producer Ben Lindell shows you how to produce a track with his midi controller and the built in Pro Tools virtual instruments (Boom, Mini Grand, Xpand & Vacuum)
He starts with a simple piano idea and adds drum machines, bass synths, pads and a solid 8 bar groove that's ready to be arranged into a full song.
He also explains how he uses mixing techniques early in the production stage to shape and build tracks together.
Learn how to:
Work with MIDI in Pro Tools (don't listen to the Logic-heads, Pro Tools has equally great MIDI everything)
Record, edit and quantize while maintaining a natural human feel
Mix as you produce
Navigate presets and then tweak to taste
Head-bop like a pro
Plugins used:
Avid Mini Grand, Boom, Xpand, Vacuum, AIR Vintage Filter
Pro Memembership
Watch all videos for$24.99 / month
Ben Lindell
Ben is a NYC based producer/engineer who has worked with artists from MGMT to Soulja Boy, Bebel Giberto to Lloyd Banks, Ryan Leslie, Olivia, Tony Yayo, Red Cafe, Edie Brickell, Carole Pope and hundreds of other artists from around the world. He grew up in Iowa and then attended the University of Miami.
In addition to being a fantastic musician he is also a tremendous geek when it comes to anything technical, be it software, plug-ins, microphones or outboard gear. It's this marriage of musical creativity and technical know-how that makes him an in demand producer/engineer.
Credits
50 Cent
Soulja Boy
Wale
Kelly Rowland
Chromeo
MGMT