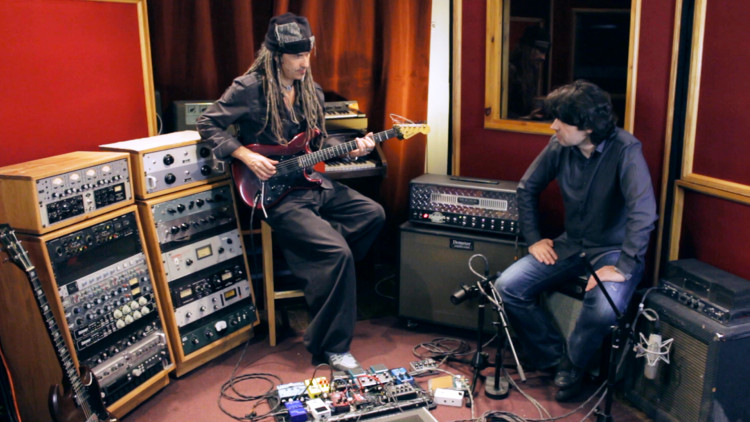 16min
(31)
In this video, Fab Dupont and Grand Baton share the secrets behind Grand Baton's incredible guitar tones.
Guitar by guitar, pedal by pedal, amp by amp, mic by mic, every step in the process of achieving wild new sounds is described and outlined. This is great information and inspiration for guitar players and producers alike.
Equipment used:
'74 Gibson SG
Blade
Mesa Boogie Head
Demeter Cabinet
Ampeg SB12
Shure Microphones: SM7, KSM313, KSM44
If you would like to know more about Grand Baton, please visit:
Pro Memembership
Watch all videos for$24.99 / month
Fab Dupont
Fab Dupont is a Grammy winning NYC based record producer, mixing/mastering engineer and co-founder of pureMix.net.
Fab has been playing, writing, producing and mixing music both live and in studios all over the world. He's worked in cities like Paris, Boston, Brussels, Stockholm, London and New York just to name a few.
He has his own studio called FLUX Studios in the East Village of New York City.
Fab has been nominated for Grammys 6 times, including two Latin Grammys and has received many other accolades around the world, including Victoires de la Musique, South African Music awards, Pan African Music Awards and US independent music awards.
Credits
David Crosby
Queen Latifah
Jennifer Lopez
Mark Ronson
Les Nubians
Toots And The Maytals