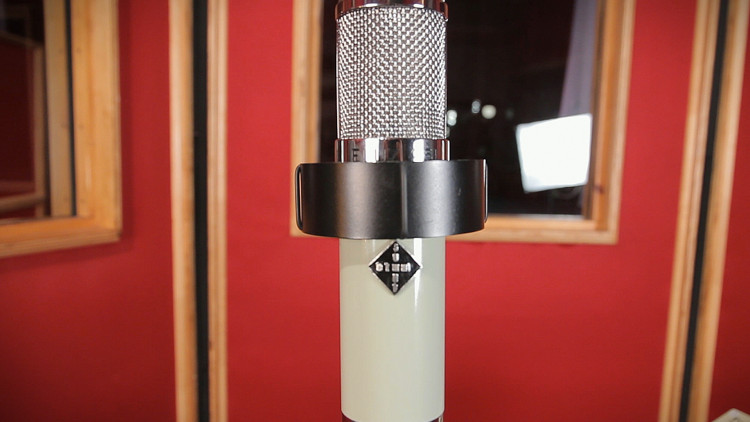 17min
(99)
How to Place a Mic for Recording a Singer
Fab Dupont explores the most important aspect of recording a singer: microphone placement.
Learn how to take your vocal recordings from average to professional as Fab shows you all of the classic techniques as well as often overlooked details and tricks.
What should the distance be between the singer and the microphone?
What are the pros and cons of recording right up on the mic?
Is there an efficient way to get rid of pops and other disturbing vocal noises?
How truly amazing is Chester Gregory?
All of these questions and more will be thoroughly answered in this video. Watch as Fab and Chester experiment with various mic placements, singer placements, microphone angles, and so forth. If you ever have to record a human being singing into a microphone, this video is for you.
For more music by Chester Gregory, please check out his website, follow him on Twitter and like him on Facebook.
Pro Memembership
Watch all videos for$24.99 / month
Fab Dupont
Fab Dupont is a Grammy winning NYC based record producer, mixing/mastering engineer and co-founder of pureMix.net.
Fab has been playing, writing, producing and mixing music both live and in studios all over the world. He's worked in cities like Paris, Boston, Brussels, Stockholm, London and New York just to name a few.
He has his own studio called FLUX Studios in the East Village of New York City.
Fab has been nominated for Grammys 6 times, including two Latin Grammys and has received many other accolades around the world, including Victoires de la Musique, South African Music awards, Pan African Music Awards and US independent music awards.
Credits
David Crosby
Queen Latifah
Jennifer Lopez
Mark Ronson
Les Nubians
Toots And The Maytals