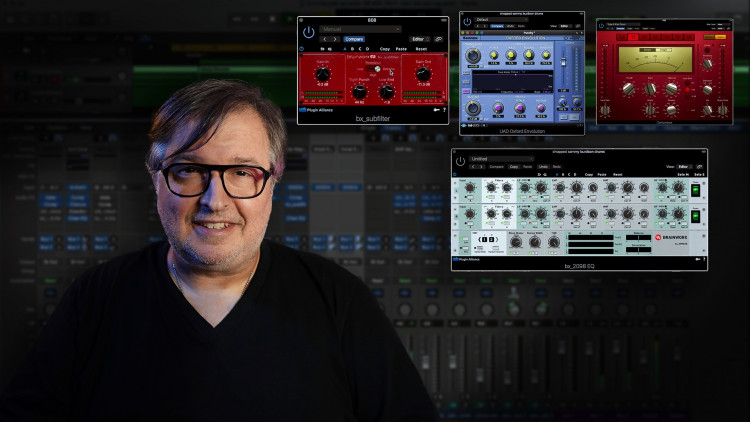 23min
(38)
808s are a staple of hip hop productions and can be exciting yet challenging to mix. They often do the kick drum and bass line's job to fill out the bottom of your mix and take up their fair share of space. When mixed properly, they can shake the block like an earthquake.
But how do you make them slam on small speakers? How much is too much?
In this puremix.net exclusive, Hip Hop mixing guru, Rich Keller, breaks down his approach to making massive sounding 808s and the low end he is known for. Hip hop moguls like Snoop Dogg, Rick Ross, Nipsey Hussle, Swizz Beats, Jadakiss, Nas, DMX, The Notorious B.I.G. and many many more call on Rich to make sure their tracks have the low-end power they need, and now Rich is here to teach you how to make your mixes thump like his.
See how Rich Keller:
Explains the history of the track
Dissects the low-end elements
Explains his process for dealing with a two-track loop that is slightly diffuse and out of phase
Discusses the issues that come with having multiple instruments occupying the low end
Shows his process for making an 808 that will shake the floor even through tiny speakers
Uses stock logic compressors to extend the length of the 808 to fit the groove of the track
Uses a resonant subfilter to clean up the bottom of the mix, keep the 808 contained, and add some distortion to soak up the transient
Watch Rich Keller mix "Thru The Pain" from Adolf The Assassin. Only on pureMix.net
Software
Brainworks bx_2098 EQ
Brainworks bx_subfilter
Channel EQ
Compressor
UAD Oxford Envolution
Pro Memembership
Watch all videos for$24.99 / month
Rich Keller
With 4 Grammy Award nominations, 29 Platinum albums, and over 75 million albums sold, it is no surprise that Rich has continued to be a first call mixer and producer for hip hop and R&B royalty like Snoop Dogg, DMX, Jay Z, Nipsey Hussle Alicia Keys, Swizz Beatz, Lil Wayne, Mariah Carey, Method Man, Rick Ross, and many many more.
Rich's career spans the breadth of hip hop since 1992, earning him official "OG" status.
Rich attended North Texas State University and the City College of New York where he studied jazz bass with legendary bassist Ron Carter.
Credits
DMX
P Diddy
Nas
Snoop Dog
The Lox
Method Man