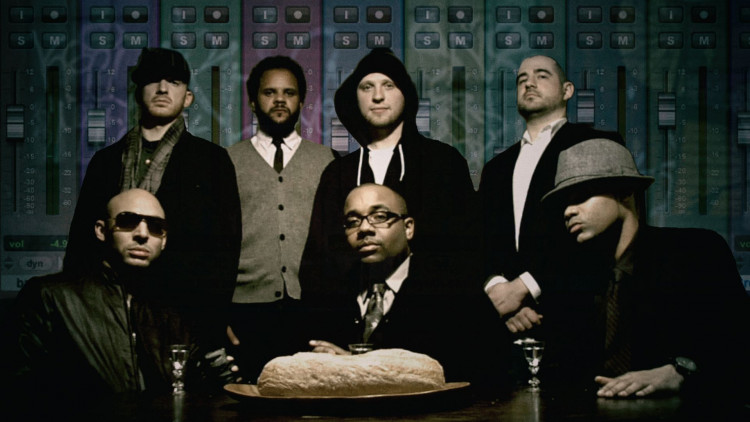 01h 38min
(63)
Ryan West has worked with the biggest hip hop names in the industry including Jay-Z, 50 Cent, Dr. Dre, and Eminem.
This tutorial is your chance to see how Ryan mixes the song "Break Bread" by Dujeous and featuring vocals from John Legend from start to finish.
See how Ryan handles:
Acoustic and electronic drums
Tons of keyboard tracks
Live horns and strings
Processing rap vocals and sung vocals (featuring John Legend)
Ryan shows you how achieve a hip hop mix all in the box and make your mixes sound larger than life. He goes through every step of his mixing process and even takes the time to experiment and have fun with some of the plugins.
Universal Audio Neve 1081, Neve 33609, 1176AE, Pultec Pro, Fairchild, SSL E Channel Strip, Roland Dimension D, Lexicon 224, Shadow Hills Mastering Compressor, Ampex ATR 102
Soundtoys Echoboy, Crystallizer, PanMan, Radiator, Decapitator
Wave DeEsser
Pro Memembership
Watch all videos for$24.99 / month
Ryan West
In addition to many Platinum, Gold and Diamond RIAA certifications, he's been twice nominated for the Album of the Year Grammy and has a further seven nominations to his credit. Ryan has also participated in numerous discussion panels with mixing heavyweights Tony Maserati, Joe Chiccarelli, Michael Brauer, Andy Wallace and mastering engineers Howie Weinberg and Bob Ludwig.
A skilled multi-instrumentalist and songwriter, Ryan also produces music for film and television. As of 2012 over 60 million albums have been sold worldwide that contain a credit to Ryan West.
Credits
Eminem
Kanye West
Usher
Ritchie Havens
T.I.
Rihanna