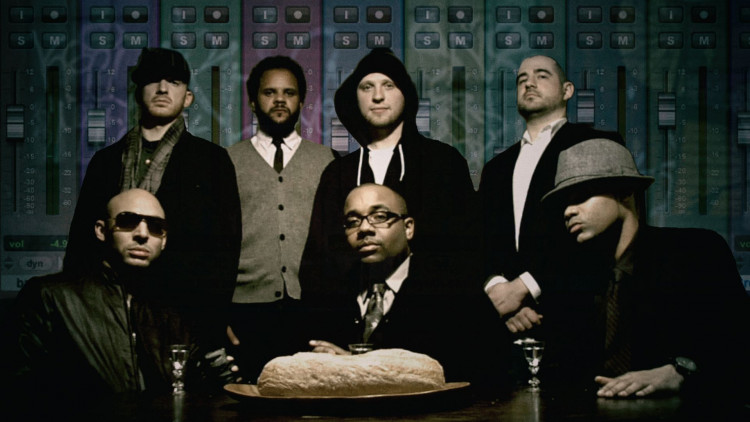 01h 38min
(75)
Ryan West has worked with the biggest hip hop names in the industry including Jay-Z, 50 Cent, Dr. Dre, and Eminem.
This tutorial is your chance to see how Ryan mixes the song "Break Bread" by Dujeous and featuring vocals from John Legend from start to finish.
See how Ryan handles:
Acoustic and electronic drums
Tons of keyboard tracks
Live horns and strings
Processing rap vocals and sung vocals (featuring John Legend)
Ryan shows you how achieve a hip hop mix all in the box and make your mixes sound larger than life. He goes through every step of his mixing process and even takes the time to experiment and have fun with some of the plugins.
Universal Audio Neve 1081, Neve 33609, 1176AE, Pultec Pro, Fairchild, SSL E Channel Strip, Roland Dimension D, Lexicon 224, Shadow Hills Mastering Compressor, Ampex ATR 102
Soundtoys Echoboy, Crystallizer, PanMan, Radiator, Decapitator
Wave DeEsser
Pro Memembership
Watch all videos for$24.99 / month
Ryan West
In addition to many Platinum, Gold and Diamond RIAA certifications, he's been twice nominated for the Album of the Year Grammy and has a further seven nominations to his credit as a mixing and recording engineer.
A skilled multi-instrumentalist and songwriter, Ryan also produces music for major label artists, film and television.
As of 2017, over 70 million albums have been sold worldwide that contain a credit to Ryan West. After moving to NYC from Youngstown, Ohio in 1997 he took a job at Sam Ash Music Store in Times Square where he began to buy recording equipment to record his own projects. A self-taught recordist, Ryan was approached by a music store client who needed help recording in his home. The client turned out to be an influential producer and A&R with Island Records. Over the following 12 months or so, he worked tirelessly to improve his abilities while recording Gospel artists like Dee Dee Warwick, Benjamin Love and others. At this time, Protools Digital audio Workstations were quickly gaining traction as the future of studio recording technology. From that early stage, Ryan developed an impressive level of speed and accuracy while recording and editing. He soon found out that those skills were exactly what the NYC hiphop community wanted and needed.
Taking the helm as chief engineer at the now defunct Soho Music Studios exposed him to top hip-hop artists and their production teams. For the next 4 years, he developed his skills as a recordist and mixer while he built relationships with artists and producers who were on their way to the top. One of those producers was Just "Just Blaze" Smith. Signing on with his management N.Q.C. Management in 2003, Ryan began a whirlwind of work with Blaze and some of the world's most successful artists and producers. He hasn't stopped working since.
Ryan helped forge the sound of hip-hop and rap music as we know it today by working with artists such as Eminem, Kanye West, Usher, Rihanna, Jay Z, Dr. Dre, Kid Cudi...
Credits
Eminem
Kanye West
Usher
Ritchie Havens
T.I.
Rihanna