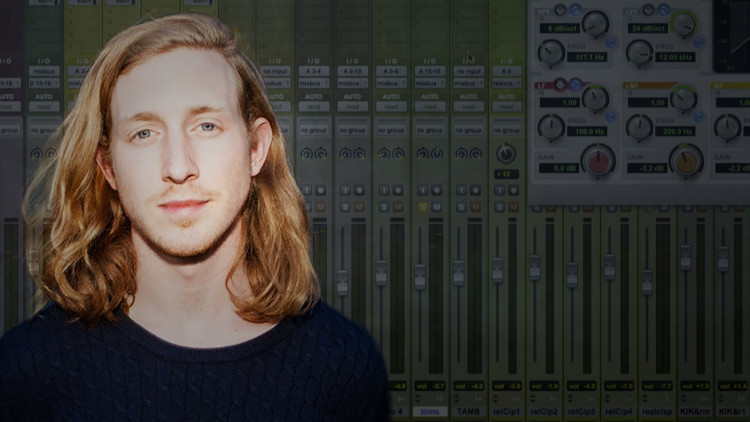 01h 40min
(24)
Engineer and producer Ryan West dissects his mix of Asher Roth's 'Tangerine Girl', from the album "RetroHash".
Learn step by step about the workflow and sonic decisions that combined to create Ryan's signature sound and a badass hip-hop mix.
In this video you will learn how to:
Get deep and hard hitting drum sounds
Clean up and manage competing bass frequencies
Make vocals sound in-your-face and spacious at the same time
Spice up background vocals
Create a killer master bus chain to sweeten and glue the whole mix together
Don't forget to download the stems, import them in your favorite DAW and practice using the same tracks Ryan used in this video!
Universal Audio: 1176LN, 1176AE, LA-2A, Cooper Time Cube, Lexicon 224, MXR Flanger/Chorus, SPL TwinTube Processor, Roland Dimension D, Dangerous BAX EQ, SSL G-Buss Compressor, Ampex ATR-102
Waves: C4, CLA-Guitars, H-Delay, C1 Gate, R-Verb, De-esser
SoundToys: Decapitator, Crystallizer, Devil-Loc
Avid: EQ3
Asher Roth - Tangerine Girl on iTunes or Spotify
Pro Memembership
Watch all videos for$24.99 / month
Ryan West
In addition to many Platinum, Gold and Diamond RIAA certifications, he's been twice nominated for the Album of the Year Grammy and has a further seven nominations to his credit. Ryan has also participated in numerous discussion panels with mixing heavyweights Tony Maserati, Joe Chiccarelli, Michael Brauer, Andy Wallace and mastering engineers Howie Weinberg and Bob Ludwig.
A skilled multi-instrumentalist and songwriter, Ryan also produces music for film and television. As of 2012 over 60 million albums have been sold worldwide that contain a credit to Ryan West.
Ryan helped forge the sound of hip-hop and rap music as we know it today by working with artists such as Eminem, Kanye West, Usher, Rihanna, Jay-z and more.
If you watch Ryan's videos on pureMix you will notice how much he pays attention to details and use his technics in order to produce a modern and punchy sound.
Credits
Eminem
Kanye West
Usher
Ritchie Havens
T.I.
Rihanna