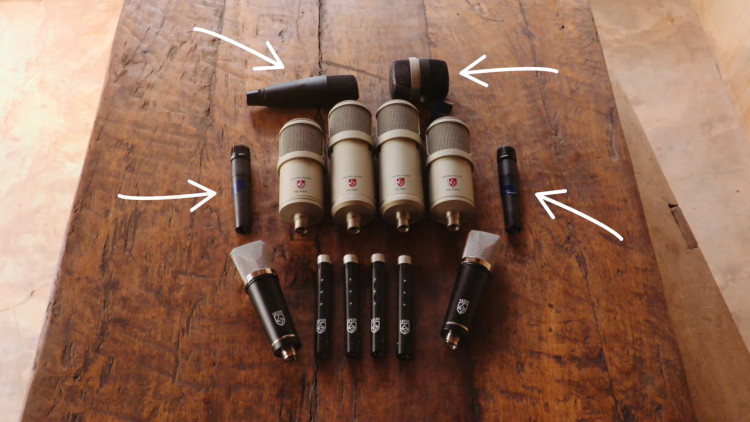 21min
(13)
In the season finale of "Greg & Simon Record the World," our plucky guides leave the bustle of the city to return to Sindian in rural Senegal and the newly outfitted studio to record two rappers, two choirs, and a band with surprising ties to Simon's past.
Simon & Greg Record The World. In this Puremix video series, watch as they build a home recording studio setup. They use everyday items at hand and very minimal gear. They are using Lauten Audio microphones, Focal headphones, and a UA Twin interface.
Check out their page for more details and upcoming episodes: Here
Shure SM57
Sennheiser MD421
AKG D12VR
2 Lauten CLARION FC-357
2 Lauten ATLANTIS FC-387
2 x 2 Lauten LA-120 small-diaphragm FET condenser microphone
Universal Audio Apollo Twin
Focal Listen Pro Headphones
Pro Memembership
Watch all videos for$24.99 / month
Simon & Greg
One day Simon asked Greg if he wanted to go to Africa to help some friends build a recording studio. Little did They know what They were getting into... Since then, they've decided that once a year, they would pick a country, board a plane, pack suitcases full of gear, and record as many talented artists as they could find. Follow their musical (and whacky) journey around the world in this first season in Senegal. "Give a man a fish and you feed him for a day. Help him build a studio and he'll record forever...
Credits
Domou Diambour
Casavoice
Era S