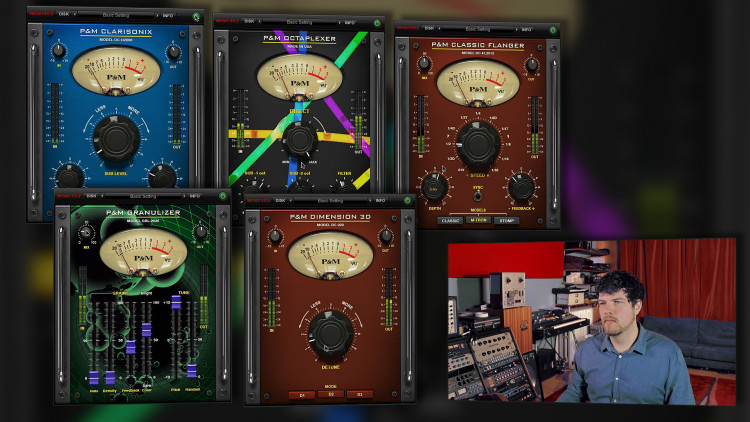 8min
(46)
Add uniqueness and vibe to your synth tracks
This tutorial was brought to you in part by Plug & Mix
With the overabundance of plugins and FX in everyone DAW's there is no excuse for having preset sounding tracks. Watch as Ben Lindell transforms a simple saw bass source into a lush, wide, and nasty synth that rocks the mix.
This tutorial demonstrates the subtle addition of simple yet powerful tools given to every pureMix Pro Member by our friends at Plug & Mix. Any producer working with software synthesizers should experience this quick tutorial and reap the benefits of spicing up those synths.
Plug & Mix Plugins Used:
Octaplexer
Degradiator
Granulizer
Dimension 3D
Classic Flanger
Clarisonix
Pro Memembership
Watch all videos for$24.99 / month
Ben Lindell
Ben is a NYC based producer/engineer who has worked with artists from MGMT to Soulja Boy, Bebel Giberto to Lloyd Banks, Ryan Leslie, Olivia, Tony Yayo, Red Cafe, Edie Brickell, Carole Pope and hundreds of other artists from around the world. He grew up in Iowa and then attended the University of Miami.
In addition to being a fantastic musician he is also a tremendous geek when it comes to anything technical, be it software, plug-ins, microphones or outboard gear. It's this marriage of musical creativity and technical know-how that makes him an in demand producer/engineer.
Credits
50 Cent
Soulja Boy
Wale
Kelly Rowland
Chromeo
MGMT