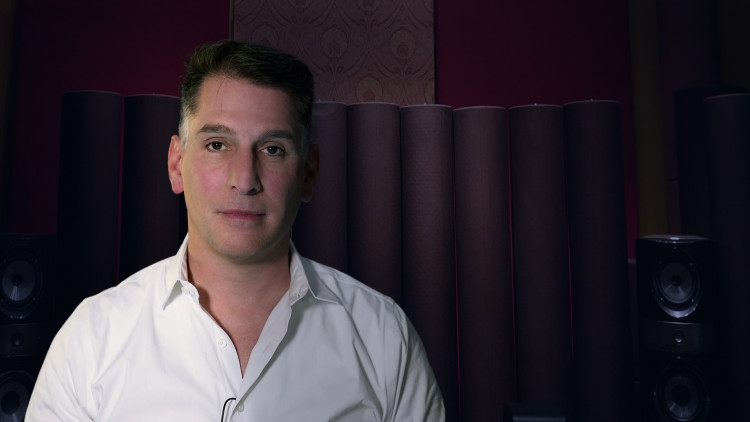 20min
(13)
After working on two separate versions of the master, it's time for world-renowned mastering engineer Dave Kutch to put the final touch on Jimmy Douglass's mix of "Light Shine Through" by Jared Evan.
See how Dave Kutch:
Enhances the center of the master for the second version
Discusses listening at lower volumes
Explains his thoughts on loudness targets
Documents his settings for later recalls and alternate mixes
This is your chance to sit next to Dave Kutch and learn the thought process he brings to every master.
Watch Dave Kutch master "Light Shine Through" only on puremix.net
Software
FabFilter Pro C2
FabFilter Pro Q3
izotope Ozone 8
Kush Audio Clariphonic Parallel EQ
Plugin Alliance bx_digital V2
Sequoia Multiband Stereo Enhancer
T-Racks Stealth Limiter
UAD Pultec Pro Legacy
Pro Memembership
Watch all videos for$24.99 / month
Dave Kutch
Owner of The Mastering Palace in New York, Dave Kutch began his music career at Tiki Recording Studios, Hit Factory, Masterdisk, and Sony Studios. Dave worked closely with Alicia Keys' engineer, Ann Mincieli, and producers, the Kerry Brothers, who got Kutch on board to master Keys' 2007 album 'As I Am' in an innovative fashion. Dave's career never ceased to increase working onsite at Keys' Oven Studios on Long Island and expanding an extensive list of luxurious clients. Dave has worked with artists like Dua Lipa, The Weeknd, Chance the Rapper, Justin Timberlake, Carly Rae Jepsen, Janelle Monáe, P!nk, Juanes, Blink-182, Lana Del Rey, Camila Cabello, XXXTentacion, Zac Brown Band, John Legend, Christina Aguilera, Cypress Hill, Future, Lupe Fiasco, Calvin Harris, Big Boi, H.E.R., Wyclef Jean, Mary J. Blige, A$AP Rocky, The Killers... the list goes on.
Credits
The Weeknd
Dua Lipa
Ozzy Osbourne
Cypress Hill
Christina Aguilera
Justin Timberlake