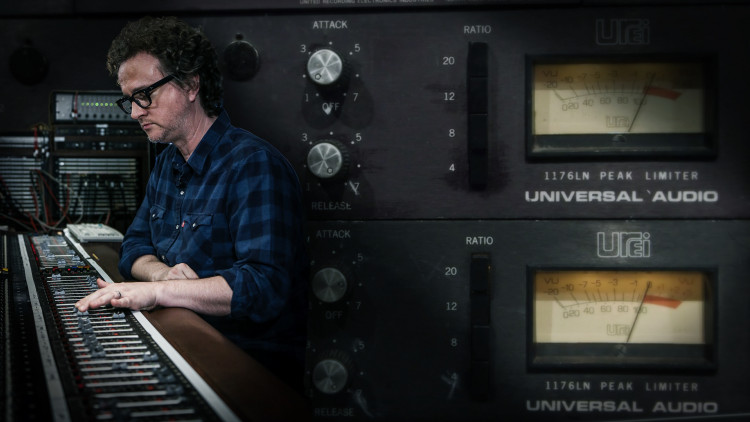 32min
(67)
After recording and editing the piano for "Lucky Number," Greg continues building the track by having Bryce sing the vocal down to establish the heart of the song.
As Greg stated in Episode 2, nothing is ever truly scratch. With that in mind, Greg searches for the ideal vocal chain to match Bryce's voice with his vision of the track, nailing the tone now to ensure that anything sang in the scratch recording can be used in the final vocal.
In this video, watch as Greg:
Troubleshoots microphone issues
Talks about recording the vocals for Mika's hit "Grace Kelly" with Joe Chiccarelli
Breaks down his settings for tracking vocals with an 1176 and an LA-3A
Does a microphone shootout between Sunset Sound's beautiful vintage Neumann U-47, Telefunken 251, and AKG C12 Microphones.
Sculpts the vocal tone with a vintage Pultec EQ
Records Bryce's vocal
Watch the rest of the series here
Telefunken 251
Telefunken C12
Neumann U47
Urei 1176LN
Urei LA-3A
Neve 1073
Pultec EQP-1A
Pro Memembership
Watch all videos for$24.99 / month
Greg Wells
Grammy award-winning, Canadian musician, songwriter, and record producer, Greg Wells, has been dubbed "A Swiss Army Knife" in the recording studio by the legendary Stewart Copeland for good reason.
As a multi-instrumentalist, he has the ability to artfully mold his productions with incredible precision, craftsmanship, and most importantly, taste. Combining his musicianship with his uncanny abilities as a producer, engineer, and mixer, he has seen album sales top 120 million, with streaming numbers in the billions. With a B.
His diverse list of credits includes superstars such as Adele, Dua Lipa, Twenty One Pilots, Katy Perry, Keith Urban, Celine Dion, Deftones, Kid Cudi, Weezer, OneRepublic, Ariana Grande, Pharrell Williams, Aerosmith and so many more that we would need a really long scroll bar to list them all. 
Greg has seen monumental success recently with the release of the motion picture soundtrack for "The Greatest Showman", which he not only produced but played on as well.
Credits
The Greatest Showman
Adele
Katy Perry
Twenty One Pilots
Grace VanderWaal
Dua Lipa