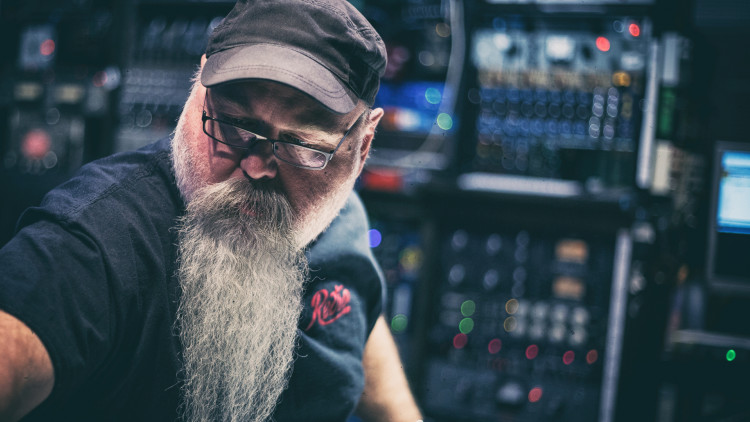 02h 19min
(51)
Analog Mixing On A SSL Console
This video is part 3/3.
Here is part 1/3: Tracking Rock with Vance Powell
Here is part 2/3: Vocal Production & Guitar Solos
Grammy winner Vance Powell walks you through his entire mixing process, taking his production from a great sounding rough to a finished mix using his SSL console.
Learn Vance's mixing philosophy and tricks that help him achieve a killer mix quickly and his workflow secrets that give him a flexible sonic palette to work from on every mix.
Whether you work in or out of the box, this tutorial is your chance to see how a Nashville legend approaches the mix from not only the technical point of view but also adds creativity and energy to the song Aftershock by Tyler Bryant and the Shakedown.
In this tutorial you'll learn how Vance:
Sets up and aligns his console's gain stage so his starting point give him the maximum flexibility later on
Uses effects sends and busses to route audio to parallel processing as well as reverb and delays
EQ and compression settings that add attack and life to drums and guitars
Sends certain tracks off to the "magic bus" for enhanced stereo processing and tone
Combines clean and overdriven vocals to give Tyler's vocal the perfect amount of bite and presence to pop through the mix
Pro Tools tricks to help his tracks hit the console in just the right way
Tweaking the phase alignment of the bass amp and DI tracks
Automation passes using the SSL console's VCA automation computer
Monitoring level advice for various stages of the mix to give him the energy and details he needs to hear without ear fatigue
Mix bus processing and taking the time to compare the API 2500 to the SSL Bus compressors
Tweaking the mix with the band and preparing alternate mixes for mastering
Be sure to watch Part 1 and Part 2 of Vance's Start to Finish series to see the entire record making process including tracking, production, overdubs, and editing.
Then download the raw multitrack files so you can translate Vance's mixing techniques to your setup and practice mixing professionally tracked and produced material.
Avid EQ III
Fabfilter Pro-DS
UA 1176 Rev A
UA Fatso Jr.
UA Little Labs IBP
UA Maag EQ
Valhalla DSP Valhalla Freq Echo
Waves L2 UltraMaximizer
Pro Memembership
Watch all videos for$24.99 / month
Vance Powell
Vance studied electrical engineering in Missouri and started his career in live sound as a front-of-house engineer. In 2002, he moved to Nashville in order to become studio manager and chief engineer at the legendary Black Bird studios in Nashville. In 2006, he co-founded Sputnik studios along with Grammy-winning engineer Mitch Dane, still in Nashville.
Vance Powell has won 6 Grammy awards working with rock artists such as The Raconteurs, Kings of Leon, Jack White, Pearl Jam, The White Stripes, The Dead Weather and more.
Powell's domain of expertise is definitely mixing and producing rock music. As shown in his pureMix videos, Vance likes to experiment and create new fuller and exciting sounds using all kinds of pedals, echos, analog outboards and plug-ins. Vance was used to recording to tape and definitely has an analog approach that makes him commit to fewer good sounding tracks rather than piling up takes in Pro Tools.
His goal is to make something new and warm that fits the band's vision with upfront snare drums and powerful guitars. Rocking.
Credits
Jack White
Chris Stapleton
The Deadweather
The Raconteurs
Arctic Monkeys
Wolfmother
Featured Artists and Musics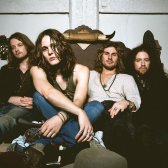 Tyler Bryant & The Shakedown

Tyler Bryant & The Shakedown is a rock and roll band born of Nashville, TN. Their sound is a soulful patchwork of roots-infused melodies and muscular riffs, all woven tightly with the thread of their alternative psychedelic mystique. It's as rambunctious, raw and real as rock & roll gets these days.

?>