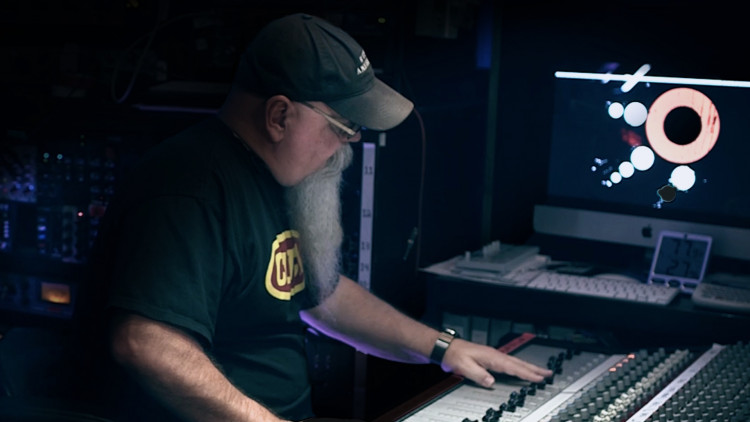 45min
(46)
The vibe is there, the tones are amazing, it's time to put the final polish on the mix.
In the final episode of mixing "Sweet Beast" from "Illiterate Light", Vance irons out the fine details and adds the last bit of flavor to the mix.
Watch as Vance:
Explains SSL Console Automation
Automates the vocals to create the feeling of falling off a cliff in between sections
Rides the guitar faders to build energy and focus on highlights in the parts
Uses the absolute automation mode to add personality to the mix
Automates a rotary speaker at the end of the solo for a massive exit
Explains the extremely rare SSL screen that happened to come up while the cameras were rolling!
Write this one down… "Just because we can, doesn't mean we should"
A/Bs the output of the SSL desk to the output of the 2192 A/D Converter so you can hear how the A/D affects the mix.
Cleans the heads on the ATR-102 tape machine used for printing the mix
Explains his favorite tape formula
Once you've seen how Vance mixed it, download the full session that Vance and the band created over the past 12 episodes and mix it for yourself!

Watch the rest of the series here
ATR-102
Universal Audio 2192
Pro Memembership
Watch all videos for$24.99 / month
Vance Powell
Vance studied electrical engineering in Missouri and started his career in live sound as a front-of-house engineer. In 2002, he moved to Nashville in order to become studio manager and chief engineer at the legendary Black Bird studios in Nashville. In 2006, he co-founded Sputnik studios along with Grammy-winning engineer Mitch Dane, still in Nashville.
Vance Powell has won 6 Grammy awards working with rock artists such as The Raconteurs, Kings of Leon, Jack White, Pearl Jam, The White Stripes, The Dead Weather and more.
Powell's domain of expertise is definitely mixing and producing rock music. As shown in his pureMix videos, Vance likes to experiment and create new fuller and exciting sounds using all kinds of pedals, echos, analog outboards and plug-ins. Vance was used to recording to tape and definitely has an analog approach that makes him commit to fewer good sounding tracks rather than piling up takes in Pro Tools.
His goal is to make something new and warm that fits the band's vision with upfront snare drums and powerful guitars. Rocking.
Credits
Jack White
Chris Stapleton
The Deadweather
The Raconteurs
Arctic Monkeys
Wolfmother