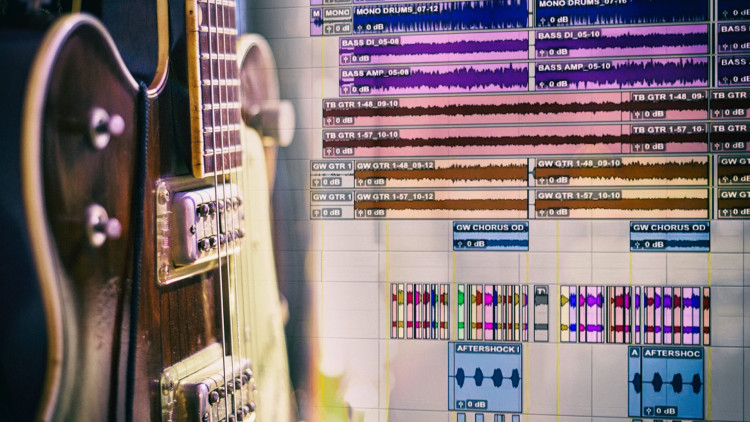 01h 30min
(21)
Learn Vance's Unique Editing and Overdubbing Tricks
Between the tracking session and the mixing session is the often overlooked editing and production process that adds the finishing touches and details that can make a song stand out.
Every producer and engineer needs to help guide artists towards a cohesive vision for their records. Grammy winner Vance Powell works with the band Tyler Bryant and The Shakedown to add layers of vocals, guitar overdubs and create the final song arrangement together at his studio Sputnik Sound in Nashville, TN.
Vance demonstrates and explains his strategies for:
Vocal comping, working line by line, take by take, to make a good performance great
Recording background vocals to make the arrangement even more dynamic
Using Vocalign on the vocal doubles for a wide and tight sound
Special effects processing including reverse reverb, distortion, and delays
Crafting the perfect guitar solo tone from the comfort of the control room
Vance's special "spin fader" trick using analog delay
Learn how to give a song both polish and attitude with clever production touches that take the record from sounding good to feeling incredible!
Avid D-Verb
Exponential Audio Nimbus
VocAlign Project
Waves L2 Maximizer
Waves Tune
Pro Memembership
Watch all videos for$24.99 / month
Vance Powell
Vance Powell is a four-time Grammy Award winning American record producer, engineer, and mixer. Vance made his start in live sound, touring as a front-of-house engineer then in early 2002 an opportunity came up to help build what's currently one of the largest studio complexes in the world, Vance was there, becoming chief engineer for Nashville's Blackbird Studios. Vance began working extensively with Jack White's groups including The Raconteurs, The White Stripes, and The Dead Weather, as well as many of White's production jobs.
Powell is the co-owner of Sputnik Sound, a recording and mixing facility he set up in 2006 together with producer/engineer Mitch Dane. He is also an active member of The National Association of Recording Arts and Sciences (NARAS) in their Producers and Engineers Wing.
Credits
Jack White
Chris Stapleton
The Deadweather
The Raconteurs
Arctic Monkeys
Wolfmother
Featured Artists and Musics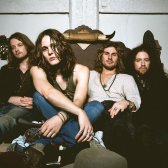 Tyler Bryant & The Shakedown
Tyler Bryant & The Shakedown is a rock and roll band born of Nashville, TN. Their sound is a soulful patchwork of roots-infused melodies and muscular riffs, all woven tightly with the thread of their alternative psychedelic mystique. It's as rambunctious, raw and real as rock & roll gets these days.