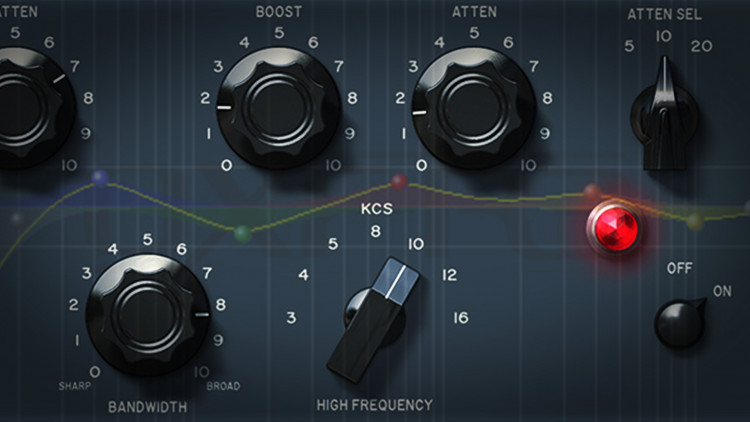 01h 09min
(77)
Every Equalizer Setting Explained
Equalizers are the most commonly used and misunderstood tool in an engineer's toolkit. 
The ability to bend, shape and carve frequencies at-will is an audio superpower not to be taken lightly. It's important that sound engineers understand what is going on behind the knobs and fully understand the impact of what every EQ parameter can have on a sound.
In this tutorial, Grammy winner Fab Dupont explains everything you need to know about:
Fully Parametric and Semi-Parametric EQ
High and Low Shelves
Bell curves and Q settings
High Pass and Low Pass filters (aka Low Cut and High Cut filters)
Frequency graphs
Analog vs Digital EQs
Personal tastes (sonically) and how to find the right tools to match
The subtle differences between the hundred of different EQs available
Learn the theory and concepts you need to know about EQ controls and parameters so no matter what EQ is put in front of you, you'll be able to mold the sound to your liking with no second guessing.
DAWs
Avid Pro Tools
Apple Logic Pro X
Steinberg Cubase
Presonus Studio One
Plugins
Avid EQ3
FabFilter Pro-Q2
Flux:: Epure v3
McDSP 6020
Oxford EQ
SoundRadix Surfer EQ
Softube Tonelux Tilt
UAD API 550A
UAD Harrison 32
UAD Helios 69
UAD Manley Massive Passive
UAD Neve 1073
UAD Pultec Pro
UAD Trident A-Range
Pro Memembership
Watch all videos for$24.99 / month
Fab Dupont
Fab Dupont is a Grammy winning NYC based record producer, mixing/mastering engineer and co-founder of pureMix.net.
Fab has been playing, writing, producing and mixing music both live and in studios all over the world. He's worked in cities like Paris, Boston, Brussels, Stockholm, London and New York just to name a few.
He has his own studio called FLUX Studios in the East Village of New York City.
Fab has been nominated for Grammys 6 times, including two Latin Grammys and has received many other accolades around the world, including Victoires de la Musique, South African Music awards, Pan African Music Awards and US independent music awards.
Credits
David Crosby
Queen Latifah
Jennifer Lopez
Mark Ronson
Les Nubians
Toots And The Maytals