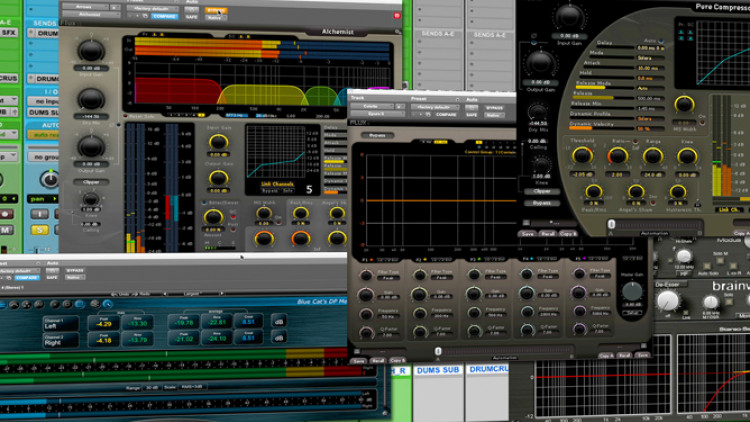 33min
(65)
Learn about the 8 essential audio mastering tools
Mastering, the black art of the audio process...
There are so many tools at your disposal when it comes time to put the finishing touches on a record. Do you know what they are? More importantly, how well can you use them?
Fab discusses the 8 tools essential to the art of mastering and shows you exactly how best to use them. This video is full of examples that are applied to a wide range of musical styles. You'll gain a deeper level of understanding as he explains the theory and reasoning behind the application of every tool.
Tools covered:
The Studio
Metering
Compression (and parallel compression)
Multiband Compression
De-esser
Equalizers
Peak Limiter
Sum & Difference (aka Mid/Side)
Mastery of these tools allows you to enhance sonic characteristics while correcting mix balance issues, giving your recordings power, clarity, and focus.
Here's just a taste of what you'll learn:
Why the room is the most important tool in mastering, why your rooms probably sucks, and how to deal with a less than ideal room
The importance of great metering and why you NEED it
Understand and optimize a song's dynamic range
How to make masters sound natural and maintain their artistic integrity
The different roles compression play in mastering
How to use parallel compression to add density to the track
The role of EQs in mastering and why many mastering engineers use two EQs
The purpose of the peak limiter
Blue Cat Audio DP Meter Pro
Flux:: Compressor
Flux:: Alchemist
Universal Audio UAD BX Digital_V2 EQ
Pro Memembership
Watch all videos for$24.99 / month
Fab Dupont
Fab Dupont is an award-winning NYC based record producer, mixing/mastering engineer and co-founder of pureMix.net.
Fab has been playing, writing, producing and mixing music both live and in studios all over the world. He's worked in cities like Paris, Boston, Brussels, Stockholm, London and New York just to name a few.
He has his own studio called FLUX Studios in the East Village of New York City.
Fab has received many accolades around the world, including wins at the Victoires de la Musique, South African Music awards, Pan African Music Awards, US independent music awards. He also has received Latin Grammy nominations and has worked on many Latin Grammy and Grammy-nominated albums.
Credits
David Crosby
Queen Latifah
Jennifer Lopez
Mark Ronson
Les Nubians
Toots And The Maytals