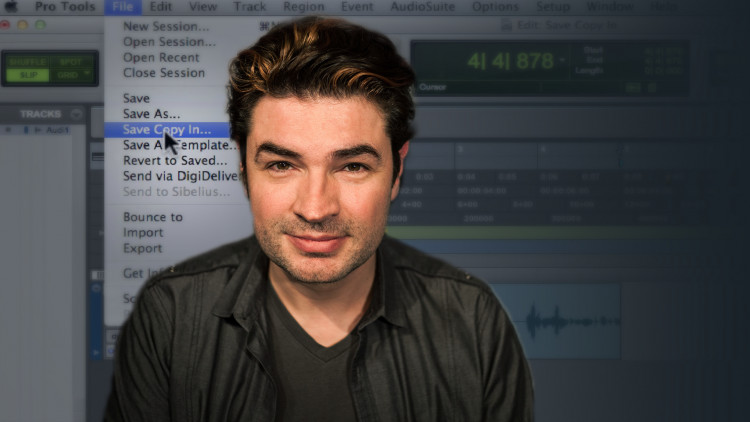 19min
(25)
Transferring Pro Tools sessions can be a disaster. Luckily, there is "Save Copy In..."
It's no secret. Sending sessions back and forth with collaborators has the potential to ruin your day.
In this Pro Member exclusive Grammy Award Winner Fab Dupont walks you through his tried and true method of sharing projects with collaborators that ensures no file is left behind.
In this tutorial, you'll learn:
Pro Tools session folder hierarchy
How to set up your Pro Tools system so that you are always backed up
How to clean up a session before sending it to a collaborator
Pro Memembership
Watch all videos for$24.99 / month
Fab Dupont
Fab Dupont is a award-winning NYC based record producer, mixing/mastering engineer and co-founder of pureMix.net.
Fab has been playing, writing, producing and mixing music both live and in studios all over the world. He's worked in cities like Paris, Boston, Brussels, Stockholm, London and New York just to name a few.
He has his own studio called FLUX Studios in the East Village of New York City.
Fab has been nominated for Grammys 6 times, including two Latin Grammys and has received many other accolades around the world, including Victoires de la Musique, South African Music awards, Pan African Music Awards and US independent music awards.
Credits
David Crosby
Queen Latifah
Jennifer Lopez
Mark Ronson
Les Nubians
Toots And The Maytals