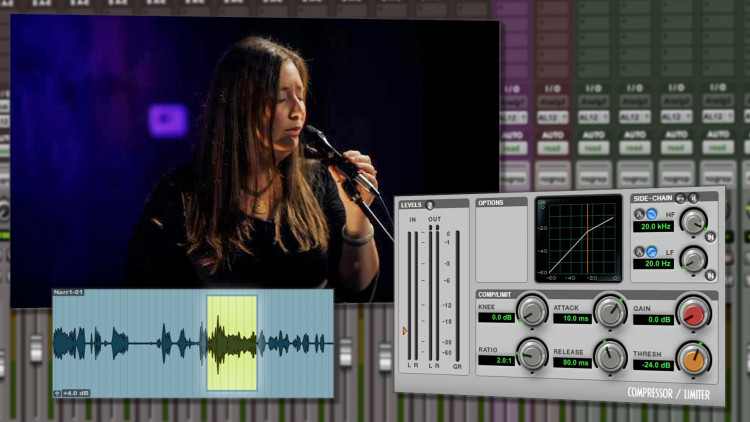 15min
(113)
Learn advanced compression techniques in order to process and compress your vocal track.
Fab discusses how to compress a vocal track without ruining it.
Chapters:
-Concept and workflow setup
-Standard Avid Compressor
-Threshold vs Ratio
-Attack vs release
-Low level passages handling
-Automation vs compression
The attached zip file contains the stereo instrumental and raw vocal tracks of the song.
Please download it and import the files in the DAW you use to make music (any software will do really!) This way, you can improve your mixing skills and transparently compress this vocal track using your own compressor.
This video is part of our ultimate compression bundle. Check it out!
Pro Memembership
Watch all videos for$24.99 / month
Fab Dupont
Fab Dupont is a Grammy winning NYC based record producer, mixing/mastering engineer and co-founder of pureMix.net.
Fab has been playing, writing, producing and mixing music both live and in studios all over the world. He's worked in cities like Paris, Boston, Brussels, Stockholm, London and New York just to name a few.
He has his own studio called FLUX Studios in the East Village of New York City.
Fab has been nominated for Grammys 6 times, including two Latin Grammys and has received many other accolades around the world, including Victoires de la Musique, South African Music awards, Pan African Music Awards and US independent music awards.
Credits
David Crosby
Queen Latifah
Jennifer Lopez
Mark Ronson
Les Nubians
Toots And The Maytals