pureMix
Live

-Matt Ross-Spang Mixing Contest Wrap Up & Live Q&A
Wednesday, November 18th @ 2:30pm EST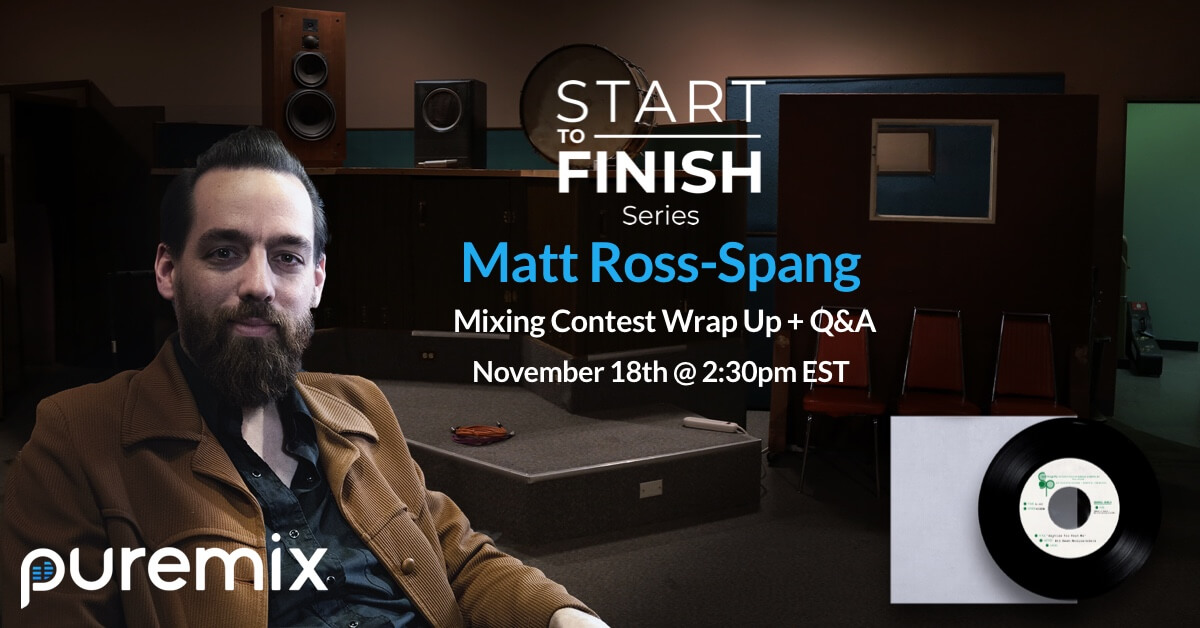 Award Winning Producer, Engineer, and Mixer, Matt Ross-Spang
Ask Your Questions
This is a special opportunity to ask Award Winning Producer, Engineer, and Mixer, Matt Ross-Spang ANYTHING!

To wrap up our latest mixing contest and EPIC Start To Finish Series featuring "Just As Long As You Want Me" by Eli "Paperboy" Reed, we will announcing the winners of the contest, chosen by Matt himself, and then asking both Matt Ross-Spang AND Eli "Paperboy" Reed your questions about anything you can come up with!

Ask questions and get answers.

This Q&A session will be streaming live to the public on Wednesday, November 18th at 2:30 pm EST.

See you then!