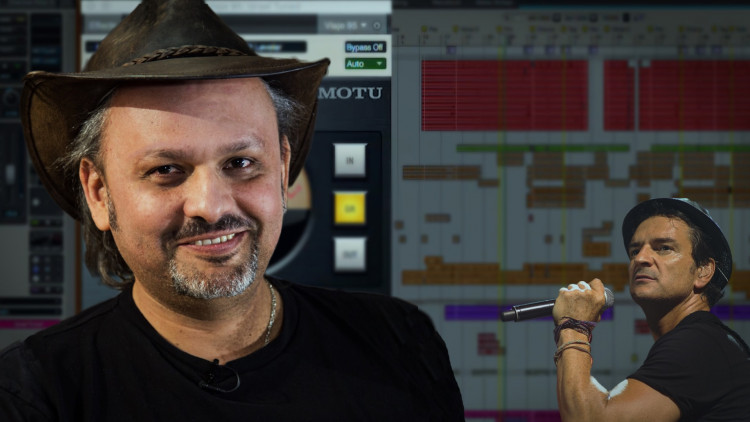 02h 22min
(38)
Watch Carlos "El Loco" Bedoya Mix Ricardo Arjona
Carlos El Loco Bedoya has worked with influential artists such as Beyonce, Missy Elliot, Weezer, Enrique Iglesias and Ricardo Arjona.
In this pureMix.net Exclusive, El Loco Bedoya shows you how he created the energetic mix for the Latin pop song, Viaje by Ricardo Arjona.
In this two hour tutorial, El Loco Bedoya shows you how he made performances recorded from contributors all over the world in different spaces sound like they were performed in the same room.
See how Carlos addresses unique instruments like the Campana, Guiro, Conga, Bongos, Chinese Harp, Sitars, and the Cajon by adding tone with EQ, dealing with problematic room tones and how he establishes the connection between what the listener hears, and the space they expect to hear this type of music in.
Once you have seen how Carlos does it, download the stems and apply what you have learned in your own studio.
Blue Cat's FreqAnalyst
Cytomic The Glue
H82 Harmonic Maximizer
MOTU Chorus
MOTU De-Esser
MOTU Delay
MOTU Ensemble Chorus
MOTU Masterworks Equalizer
MOTU Masterworks FET-76
MOTU Masterworks Gate
MOTU Masterworks Leveler
MOTU Precision Delay
MOTU Proverb
MOTU Trim
Sonnox EQ & Filters
Sonnox Oxford Limiter
UAD Ampeg SVT-3 Pro
UAD Ampex ATR-102
UAD Dbx 160
UAD EL7 Fatso
UAD Elysia mpressor
UAD Precision De-Esser
UAD Precision Multiband
UAD SSL Compressor
UAD Studer A800
UAD UA 1176 Rev A
Waves Doubler
Pro Memembership
Watch all videos for$24.99 / month
Carlos "El Loco" Bedoya
Carlos "El Loco" Bedoya is a Miami based producer and audio engineer for a wide variety of musical artists in genres as far ranging as Latin and Rock to Hip Hop and Pop. His work has been acknowledged with multiple awards and nominations, including several multi-platinum albums and singles.
Carlos has worked with famous artists such as The Brazilian Girls, Beyoncé, Weezer, Ricardo Arjona, Rihanna, Mick Jagger, Sean Paul, Enrique Iglesias and more.
Carlos' unique worfklow uses Digital Performer and some outboard gear in a hybrid setup which allow him to get a detailed and rich distinctive "Loco" sound.
Watch Carlos' videos on pureMix.net and see how a Latin Grammy winning engineer polishes his sound for more groove, punch and precision.
Credits
Beyoncé
Missy Elliott
Ricardo Arjona
Weezer
Mick Jagger
Sean Paul
Featured Artists and Musics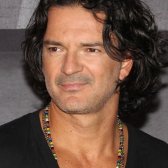 Ricardo Arjona

Ricardo Arjona is a Guatemalan singer-songwriter and is one of the most successful Latin American artists of all time, with more than 80 million albums sold. His music ranges from ballads to Latin pop, rock, pop rock, Cuban music, and more recently a cappella performances and a mixture of Tejano music and Norteño music, and other Afro-American and Latin sounds. Arjona is noted for his lyrical style, and often addresses topics such as love, sexuality, violence, racism and immigration.

?>