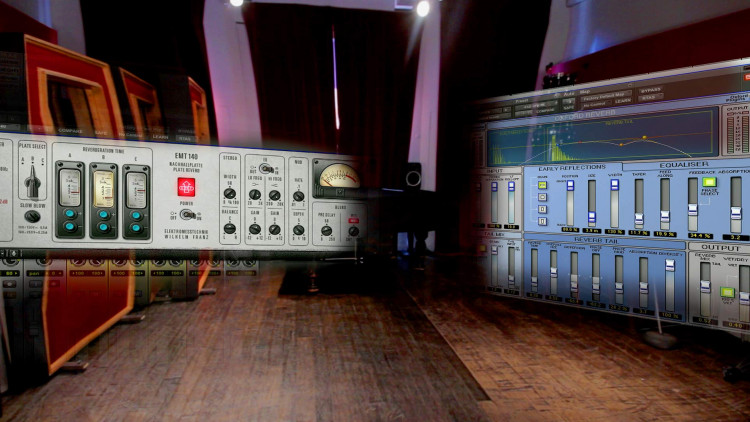 18min
(276)
If you have ever listened to the same song 25 times in a row pressing your headphones really hard on your ears to try and figure out what kind of reverb is being used, then this video is for you.
Fab discusses how to create natural spaces using reverb plugins. This is not about 80s obvious trails or Enya style deep underwater immersions, it's about creating a 'back wall' for your mix, height above the instruments and sauce to link the different elements together. You will gain the feel for what every one of the plugins does via extensive A/B comparisons and will get clear guidelines on how to think about the process to be able to emulate the techniques discussed on your own mixes. Just be careful with the back wall, it's freshly painted.
Please download the associated audio files to mix these tracks on your own system with your own reverbs. Just click on the orange square shaped button with a beautiful waveform design on it. (It also contains screenshots of the reverb settings)
Pro Memembership
Watch all videos for$24.99 / month
Fab Dupont
Fab Dupont is an award-winning NYC based record producer, mixing/mastering engineer and co-founder of pureMix.net.
Fab has been playing, writing, producing and mixing music both live and in studios all over the world. He's worked in cities like Paris, Boston, Brussels, Stockholm, London and New York just to name a few.
He has his own studio called FLUX Studios in the East Village of New York City.
Fab has received many accolades around the world, including wins at the Victoires de la Musique, South African Music awards, Pan African Music Awards, US independent music awards. He also has received Latin Grammy nominations and has worked on many Latin Grammy and Grammy-nominated albums.
Credits
David Crosby
Queen Latifah
Jennifer Lopez
Mark Ronson
Les Nubians
Toots And The Maytals