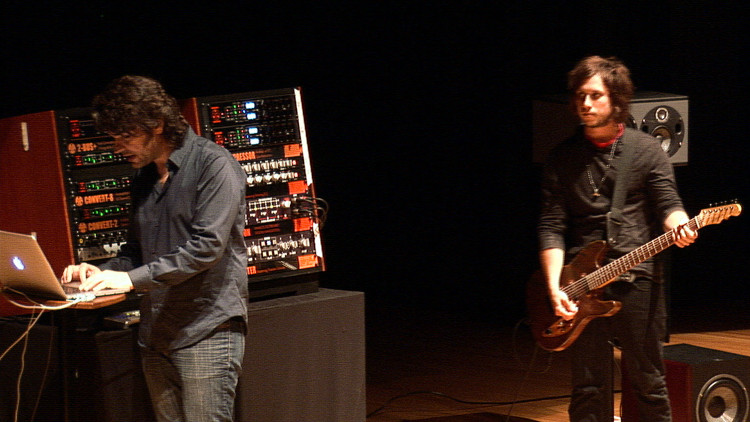 01h 09min
(56)
Modern rock music has an expectation of tightness that bands must achieve in order to compete on alternative radio and modern rock playlists. In this tutorial, Grammy winner Fab Dupont shows you how to make a hard rocking mix have has all the punch, sizzle, and pop that 21st century rock fans expect.
Fab uses Presonus Studio One Pro v3 as his canvas to sculpt his mix into a competitive modern rock track ready for radio.
This video is perfect for anyone wanting to go above and beyond that "home studio" sound and jump to the next level of professional polished audio engineering.
Topics Covered:
Dangerous Music Converters, 2 Bus+, and Liaison
Analog summing
Studio One's easy to use "Folder" style arrangement
Treating rock vocal stacks
Combining samples with acoustic drums
Sidechain compression
The importance of referencing your mixes
Get a chance at mixing the song yourself by downloading the multitrack.
Pro Memembership
Watch all videos for$24.99 / month
Fab Dupont
Fab Dupont is a Grammy winning NYC based record producer, mixing/mastering engineer and co-founder of pureMix.net.
Fab has been playing, writing, producing and mixing music both live and in studios all over the world. He's worked in cities like Paris, Boston, Brussels, Stockholm, London and New York just to name a few.
He has his own studio called FLUX Studios in the East Village of New York City.
Fab has been nominated for Grammys 6 times, including two Latin Grammys and has received many other accolades around the world, including Victoires de la Musique, South African Music awards, Pan African Music Awards and US independent music awards.
Credits
David Crosby
Queen Latifah
Jennifer Lopez
Mark Ronson
Les Nubians
Toots And The Maytals