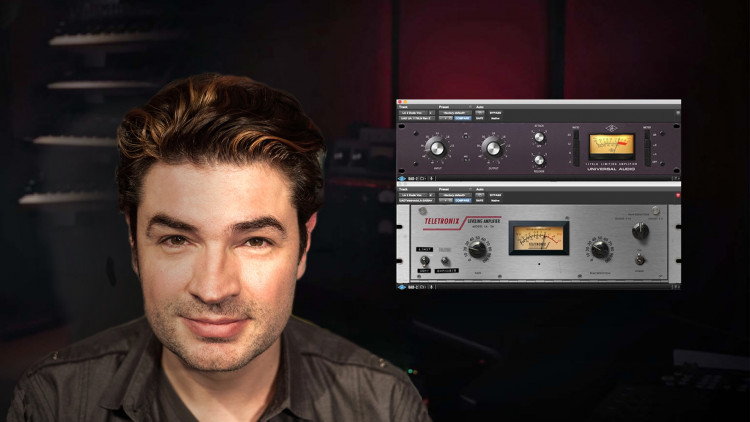 22min
(43)
Compressors are great. Why not have two?
In this puremix.net exclusive, award-winning engineer, Fab Dupont, explains how to use serial compression to sculpt the dynamics of your tracks in ways that a single compressor can not.
Watch as Fab Dupont:
Explains how to use an 1176 and LA2A in serial to tame peaks in a lead vocal and control the body of the sound
Swaps the order to show the unique characteristics of each compressor next to each other
Demonstrates how to achieve the same results from stock compressors found in any DAW
Shows how compressors can distort when their release time is too fast
Uses serial compression on a bass guitar to tame peaks and anchor the dynamics to lift the excitement of the track
Discusses the importance of gain matching
Learn how to use serial compression without over-compressing from Fab Dupont. Only on puremix.net
Software
Dyn3 Compressor/Limiter
Oxford Dynamics Compressor/Limiter
UAD Teletronix LA-2A Silver
UAD Teletronix LA-2A Silver
UAD UA 1176LN Rev E
Pro Memembership
Watch all videos for$24.99 / month
Fab Dupont
Fab Dupont is an award-winning NYC based record producer, mixing/mastering engineer and co-founder of pureMix.net.
Fab has been playing, writing, producing and mixing music both live and in studios all over the world. He's worked in cities like Paris, Boston, Brussels, Stockholm, London and New York just to name a few.
He has his own studio called FLUX Studios in the East Village of New York City.
Fab has received many accolades around the world, including wins at the Victoires de la Musique, South African Music awards, Pan African Music Awards, US independent music awards. He also has received Latin Grammy nominations and has worked on many Latin Grammy and Grammy-nominated albums.
Credits
David Crosby
Queen Latifah
Jennifer Lopez
Mark Ronson
Les Nubians
Toots And The Maytals