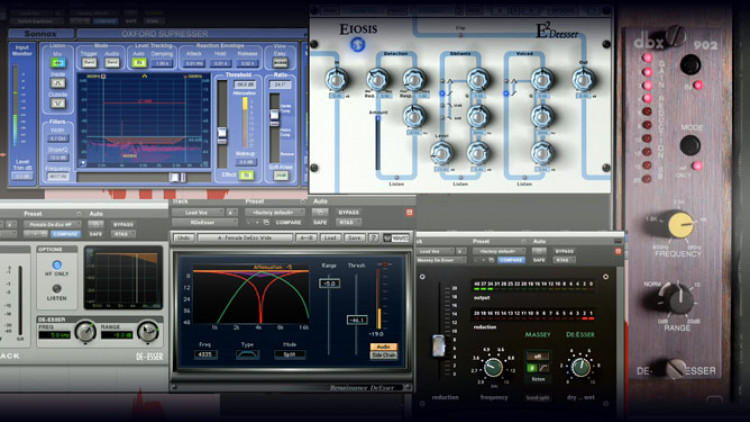 21min
(182)
Fab explains what De-essers are and how to use them on vocals using 6 different plugins and hardware units.
De-essing is one of the biggest voodoo in the mixing world. Sometimes it works... and ssssssometimesssssss it does not. This is why you have so many plug-ins on the market that do just that. They all have different algorithms and work in their own special way.
This is why it helps to have a seasoned engineer show you how they work, show you pros and cons and most importantly point to you what to listen for during this risky exercise.
Avid Dyn3 De-Esser
DBX902 Hardware
Massey De-Esser
Waves Renaissance De-Esser
Sonnox SuprEsser
Eiosis E2 De-Esser
Pro Memembership
Watch all videos for$24.99 / month
Fab Dupont
Fab Dupont is an award-winning NYC based record producer, mixing/mastering engineer and co-founder of pureMix.net.
Fab has been playing, writing, producing and mixing music both live and in studios all over the world. He's worked in cities like Paris, Boston, Brussels, Stockholm, London and New York just to name a few.
He has his own studio called FLUX Studios in the East Village of New York City.
Fab has received many accolades around the world, including wins at the Victoires de la Musique, South African Music awards, Pan African Music Awards, US independent music awards. He also has received Latin Grammy nominations and has worked on many Latin Grammy and Grammy-nominated albums.
Credits
David Crosby
Queen Latifah
Jennifer Lopez
Mark Ronson
Les Nubians
Toots And The Maytals