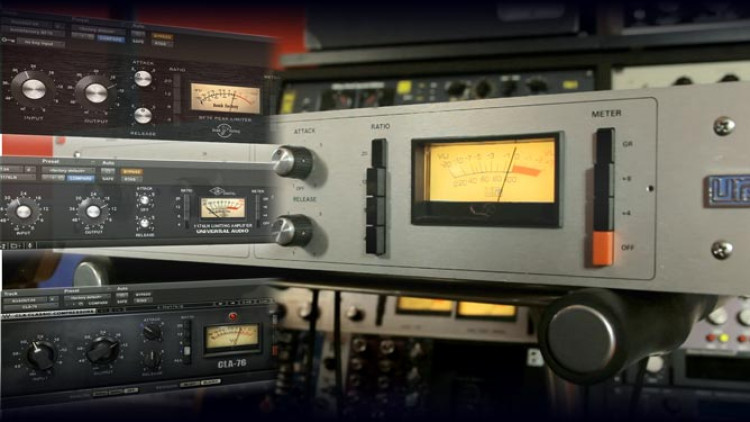 22min
(140)
UA 1176 Compressor Settings Tutorial
The venerable and very useful 1176 compressor from Universal Audio has few controls but they are powerful and sometimes confusing.
In this video Fab explains all relevant settings and shows example on how to make the best of them in a musical way.
The examples (vocal, bass guitar, snare, bass drum) discuss compression and limiting setups as well as ways to use the 1176 as a color box without compressing.
This tutorial will teach you everything you need to know about the attack, release and ratio settings.
At the end of the video Fab also compares a hardware unit with a few of its software counterparts to surprising results.
If you own an 1176 or if a plugin version of it came with your DAW this video will help you refine your skill-set to make sure you are using the 1176 compressor to its full potential.
Pro Memembership
Watch all videos for$24.99 / month
Fab Dupont
Fab Dupont is an award-winning NYC based record producer, mixing/mastering engineer and co-founder of pureMix.net.
Fab has been playing, writing, producing and mixing music both live and in studios all over the world. He's worked in cities like Paris, Boston, Brussels, Stockholm, London and New York just to name a few.
He has his own studio called FLUX Studios in the East Village of New York City.
Fab has received many accolades around the world, including wins at the Victoires de la Musique, South African Music awards, Pan African Music Awards, US independent music awards. He also has received Latin Grammy nominations and has worked on many Latin Grammy and Grammy-nominated albums.
Credits
David Crosby
Queen Latifah
Jennifer Lopez
Mark Ronson
Les Nubians
Toots And The Maytals