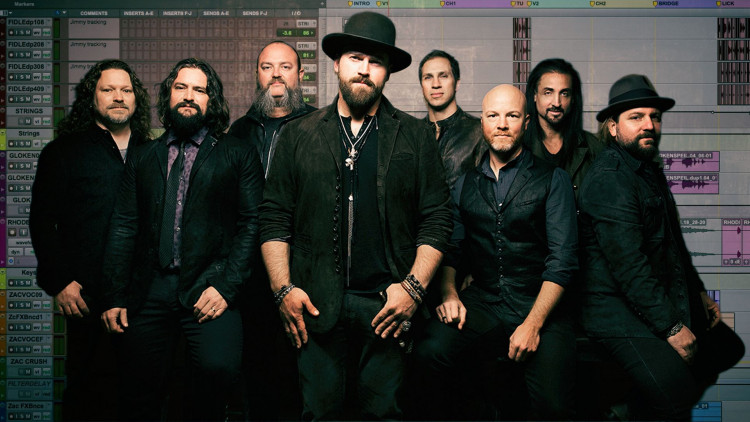 01h 24min
(39)
Learn Andrew's "Black Box" Methods
When a session arrives from Zac Brown Band it already sounds 90% done - now learn how to add subtle and not-so-subtle touches to a mix that take it from good to great!
Andrew Scheps opens up his final mixing session for the song "Young and Wild" and walks you through track by track how he applied his tastes and techniques to amp up the song.
Each step along the way he shows you before and after examples of his creative processing that adds the perfect touches to complete the song's sonic vision.
In this tutorial you'll learn:
Andrew's mixing thought process and mixing techniques
Tricks to enhance already great sounding tracks
How to add processing without compromising the artist's sonic direction
Use creative routing and effects to add an extra sense of space to a mix
See how the band uses meticulous editing to create a dynamic production
Work with pre-written automation and also using automation to add more dynamics and excitement to the mix
Don't forget to download the exercise files and practice mixing the song for yourself! The band was gracious enough to allow pureMixers the chance to try their hand at mixing the first section (intro to the first chorus) of the song.
Avid Lo-Fi
Sound toys Devil-Loc
Avid EQ3
reFuse Lowender
Avid Revibe
Waves Aphex Vintage Aural Exciter
Waves Z-Noise
ValhallaDSP VintageVerb
Waves S1 Imager
UAD Pultec EQP-1A
Waves CLA-2A
Waves CLA-76
UAD 1176LN Anniversary Edition
UAD Fairchild 670
UAD Neve 33609/C
Brainworx digital_v2 EQ
Massey L2007 Limiter
Pro Memembership
Watch all videos for$24.99 / month
Andrew Scheps
Andrew Scheps is a music producer, mixing engineer and record label owner based in the United Kingdom. He has received Grammy Awards for Best Rock Album for his work on Red Hot Chili Peppers' Stadium Arcadium, Album Of The Year for Adele's 21, and also Best Reggae Album for Ziggy Marley's Fly Rasta.
Andrew started as a musician, but found that what he enjoyed most was working behind the scenes. This led him to study recording at the University of Miami. After graduating, he spent some time working for Synclavier, and then on the road with Stevie Wonder (as a keyboard tech) and Michael Jackson (mixing live sound). But he found his home in the studio, and he honed his craft working for producers such as Rob Cavallo, Don Was and Rick Rubin.
Andrew collaborated with Waves in order to create his own line of plug-ins which include the Scheps 73 EQ and the Scheps Parallel Particles.
Andrew is one of the best known mixing engineers in the world, well-known for his Rear Bus mixing techniques that he developed working on his 64 input Neve 8068 console and his love for distortion of any kind. If you are watching pureMix videos you will see that he managed to carry his analog sound signature over to a fully portable digital rig. These days, Andrew mixes completely In The Box as it allows him much greater flexibility and the ability to work on several project simultaneously.
Credits
Beyonce
Lana Del Rey
Red Hot Chili Peppers
U2
Michael Jackson
Green Day
Featured Artists and Musics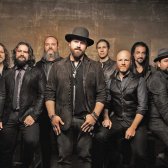 Zac Brown Band

Zac Brown Band is an American country music band with six studio albums along with two live albums, one greatest-hits album, and two extended plays. They have charted sixteen singles on the Billboard Hot Country Songs, of which thirteen have reached number 1.

?>