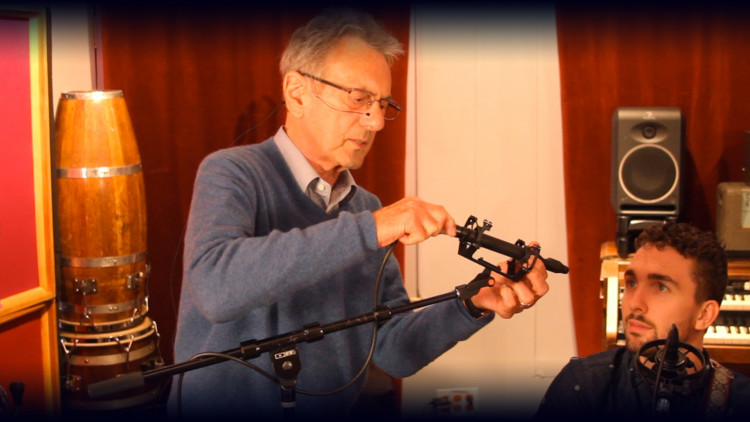 12min
(97)
In this video, the ever-amazing Al Schmitt records the singer-songwriter Will Knox, while sharing his life-long experience in the music industry.
He experiments with various microphones and mic placements to achieve a sound that's worthy of his sky-high expectations.
Al also tells us about his idea of mixing a record and how much treatment should be applied, as well as his own philosophy regarding sound engineering.
If you would like to know more about Al Schmitt please visit his website.
If you would like to know more about the amazing Will Knox, please visit his website.
Pro Memembership
Watch all videos for$24.99 / month
Al Schmitt
Al Schmitt is a mixing and recording engineer whose talent has been showcased over more than 150 gold and platinum albums. Al has been around since the beginning of the music recording industry and has witnessed all technological changes that occurred in the past decades.
His is the proud owner of 20 Grammy Awards (no less) and has worked with the biggest artists and producers in pop, jazz, classical, and country musics.
Everybody who has attended a recording / mixing session with Al says there is something magical about the way he does things. His intuition and years of experience allow him to position microphones faster than anyone else. He just knows how it is going to sound. Then pushes the faders on his Neve console and that's the sound everybody was waiting for.
Al Schmit's love for minimalistic eq and compression moves (if at all) makes for a very natural and unprocessed signature sound. He would rather record it right... than fix it in the mix later.
You can witness Al's amazing skills by watching him record and mix Cyrille Aimée on pureMix.
Credits
Frank Sinatra
Ray Charles
Steely Dan
George Benson
Quincy Jones
Barbra Streisand