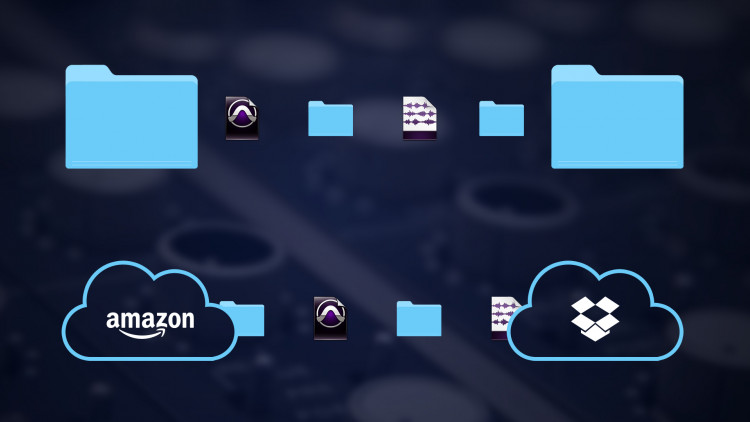 19min
(48)
If you've worked with computers before, odds are you've experienced the unfortunate truth that hard drives will eventually fail, files will be easily lost and disks will be mysteriously misplaced. Having a solid data backup system with multiple redundancies is the only way to guarantee your projects will never go astray.
Grammy winners Fab Dupont and Andrew Scheps discuss their strategies and technologies to automate their backups and ensure that they never lose a file and can easily access their sessions from anywhere in the world.
Learn about techniques and the healthy paranoia producers and engineers need to have in order to never lose a client project again.
Use the advanced workflows Andrew and Fab have developed as inspiration to take a look at your own data management strategies and come up with a system that works for you.
Online Services:
Softwares:
Synk Pro by Decimus
Syncronise Pro by Qdiea
Chronosync by Econ Technologies
SugarSync
Local Clouds
Transporter
OwnCloud
Clouds Syncronisation
MultCloud
Pro Memembership
Watch all videos for$24.99 / month
Andrew Scheps
Andrew Scheps is a music producer, mixing engineer and record label owner based in the United Kingdom. He has received Grammy Awards for Best Rock Album for his work on Red Hot Chili Peppers' Stadium Arcadium, Album Of The Year for Adele's 21, and also Best Reggae Album for Ziggy Marley's Fly Rasta.
Andrew started as a musician, but found that what he enjoyed most was working behind the scenes. This led him to study recording at the University of Miami. After graduating, he spent some time working for Synclavier, and then on the road with Stevie Wonder (as a keyboard tech) and Michael Jackson (mixing live sound). But he found his home in the studio, and he honed his craft working for producers such as Rob Cavallo, Don Was and Rick Rubin.
Andrew collaborated with Waves in order to create his own line of plug-ins which include the Scheps 73 EQ and the Scheps Parallel Particles.
Andrew is one of the best known mixing engineers in the world, well-known for his Rear Bus mixing techniques that he developed working on his 64 input Neve 8068 console and his love for distortion of any kind. If you are watching pureMix videos you will see that he managed to carry his analog sound signature over to a fully portable digital rig. These days, Andrew mixes completely In The Box as it allows him much greater flexibility and the ability to work on several project simultaneously.
Credits
Beyonce
Lana Del Rey
Red Hot Chili Peppers
U2
Michael Jackson
Green Day