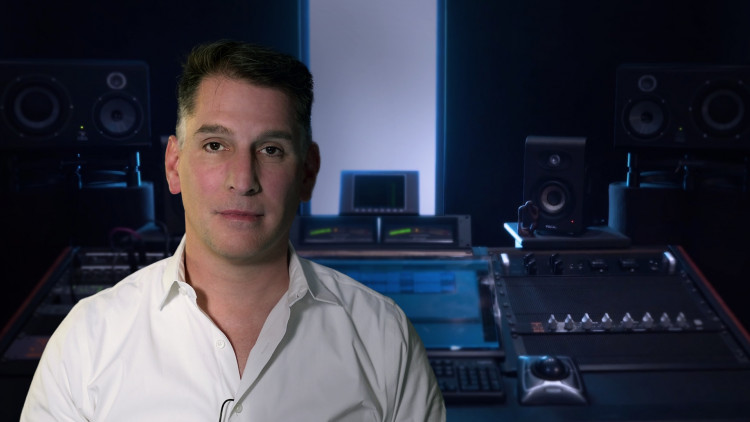 33min
(27)
With an incredible mix from the master, Jimmy Douglass, it's off to The Mastering Palace in New York City, to have world-renowned mastering engineer, Dave Kutch put his touch on "Light Shine Through."
Watch as Dave Kutch:
Discusses his room set up and workflow, mastering in the box versus analog, and more
His file hierarchy and organization
Discusses Sample Rate Conversion
Explains how every project is different
What he listens for on the first pass
Explains the potential of digital distortion
Creates space in the master
Demonstrates how he adds gain
Breaks down his thought process on limiting
Explains the three most important elements of the mix
This is your chance to sit next to Dave Kutch and learn the thought process he brings to every master.
Watch Dave Kutch master "Light Shine Through" only on puremix.net
Software
FabFilter Pro C2
izotope Ozone 8
Kush Audio Clariphonic Parallel EQ
Plugin Alliance bx_digital V2
Sequoia Multiband Stereo Enhancer
Pro Memembership
Watch all videos for$24.99 / month
Dave Kutch
Owner of The Mastering Palace in New York, Dave Kutch began his music career at Tiki Recording Studios, Hit Factory, Masterdisk, and Sony Studios. Dave worked closely with Alicia Keys' engineer, Ann Mincieli, and producers, the Kerry Brothers, who got Kutch on board to master Keys' 2007 album 'As I Am' in an innovative fashion. Dave's career never ceased to increase working onsite at Keys' Oven Studios on Long Island and expanding an extensive list of luxurious clients. Dave has worked with artists like Dua Lipa, The Weeknd, Chance the Rapper, Justin Timberlake, Carly Rae Jepsen, Janelle Monáe, P!nk, Juanes, Blink-182, Lana Del Rey, Camila Cabello, XXXTentacion, Zac Brown Band, John Legend, Christina Aguilera, Cypress Hill, Future, Lupe Fiasco, Calvin Harris, Big Boi, H.E.R., Wyclef Jean, Mary J. Blige, A$AP Rocky, The Killers... the list goes on.
Credits
The Weeknd
Dua Lipa
Ozzy Osbourne
Cypress Hill
Christina Aguilera
Justin Timberlake