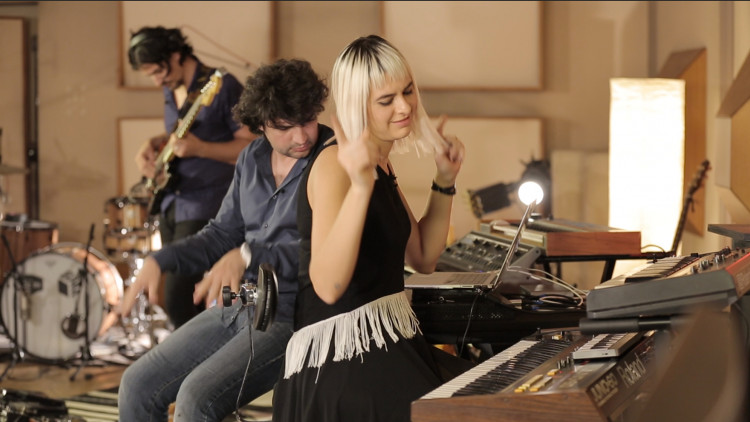 01h 06min
(68)
From a Demo to a Record
The rock/pop band The Arrows from South Africa traveled to Paris to work with producer Fab Dupont from NYC to collaborate on "Words to Say" - taking it from from a home studio demo to mix-ready production on camera.
This tutorial will show you how to add color and life to basic productions and bring songs to life.
Fab gives his best tips and tricks for making tracks sound radio ready by using a mixture of live recording, synth layering, vocal tracking and detailed editing - all intermediate to advanced digital and analog techniques.
He strategically adds and subtracts from an already decent sounding home studio demo to create a hit sounding record over the course of a 2 day session in Paris.
This is how records get made, instrument by instrument, part by part. Sit in the session and see what it's like to build a track with professionals.
Part 2 - See how Fab mixed the final version of "Words to Say"
This tutorial was sponsored by Avid and produced, written and edited by pureMix
Pro Memembership
Watch all videos for$24.99 / month
Fab Dupont
Fab Dupont is an award-winning NYC based record producer, mixing/mastering engineer and co-founder of pureMix.net.
Fab has been playing, writing, producing and mixing music both live and in studios all over the world. He's worked in cities like Paris, Boston, Brussels, Stockholm, London and New York just to name a few.
He has his own studio called FLUX Studios in the East Village of New York City.
Fab has received many accolades around the world, including wins at the Victoires de la Musique, South African Music awards, Pan African Music Awards, US independent music awards. He also has received Latin Grammy nominations and has worked on many Latin Grammy and Grammy-nominated albums.
Credits
David Crosby
Queen Latifah
Jennifer Lopez
Mark Ronson
Les Nubians
Toots And The Maytals