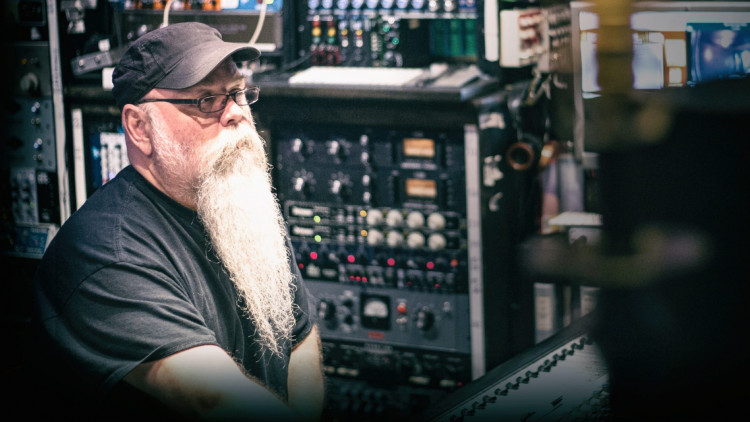 01h 50min
(51)
Recording and Producing A Rock Song From Scratch with Tyler Bryant & The Shakedown
Getting a hard hitting, thick, and punchy rock track doesn't just come together in the mix, it starts with a vision and sonic direction from an experienced producer and engineer. Recorded live at Sputnik Sound in Nashville, Tennessee, Vance Powell teaches you the tricks he has developed over decades of live sound and studio gigs. 
Four time Grammy winner Vance Powell explains his entire recording and production process and details how he sets up a tracking session for the band Tyler Bryant & The Shakedown. Learn tips and tricks to use for recording drums, bass, guitars and vocals on any project.
Vance's signature sound is all about committing to compression, distortion and embracing bleed to create a cohesive and rockin sound.
Watch how a session happens in real time, step by step, and hear before and after comparisons as Vance explains:
Placing the drums and amps in the room for optimal bleed
Microphone placement on drums, bass, guitars, and vocals
Tracking workflow using SSL console and external preamps
How to nail a great sounding balance with the faders all at 0
Checking phase coherence between multiple microphones
Adding compression, distortion, and EQ to mics during the tracking session
Using creative routing and parallel processing during the tracking process
Adding guitar pedals as effect sends
Setting up headphone cue mixes
Producing a song without a click track
Recording lead vocals with effects "to tape"
Learn how to produce and record a band with one of the biggest names in rock music.
Hardware
Sony C48
Shure SM57
Shure SM7
AKG D12
Neumann FET U47
Neumann KM84
AEA R88
Ampex 1101
Coles 4030
Chandler Limited TG-1
Sta-Level Retro
UA 1176
Empirical Labs Distressor
SPL Transient Designer
PigTronix PolySaturator
DBX 500 Professional "Disco" Boom Box
UTA MPDI4
CAPI MicPre
ARA RPQ 500 Ribbon Pre
Pro Memembership
Watch all videos for$24.99 / month
Vance Powell
Vance Powell is a four-time Grammy Award winning American record producer, engineer, and mixer. Vance made his start in live sound, touring as a front-of-house engineer then in early 2002 an opportunity came up to help build what's currently one of the largest studio complexes in the world, Vance was there, becoming chief engineer for Nashville's Blackbird Studios. Vance began working extensively with Jack White's groups including The Raconteurs, The White Stripes, and The Dead Weather, as well as many of White's production jobs.
Powell is the co-owner of Sputnik Sound, a recording and mixing facility he set up in 2006 together with producer/engineer Mitch Dane. He is also an active member of The National Association of Recording Arts and Sciences (NARAS) in their Producers and Engineers Wing.
Credits
Jack White
Chris Stapleton
The Deadweather
The Raconteurs
Arctic Monkeys
Wolfmother
Featured Artists and Musics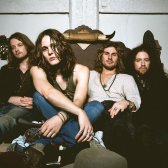 Tyler Bryant & The Shakedown
Tyler Bryant & The Shakedown is a rock and roll band born of Nashville, TN. Their sound is a soulful patchwork of roots-infused melodies and muscular riffs, all woven tightly with the thread of their alternative psychedelic mystique. It's as rambunctious, raw and real as rock & roll gets these days.