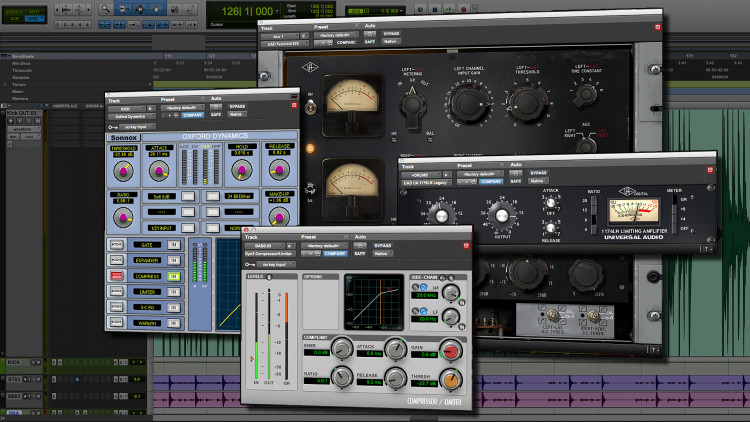 19min
(99)
The best professional mixing engineers are typically also the best professional lazy people. Instead of having to manually ride faders constantly engineers decades ago invented an automatic volume automation tool and called it a compressor.
In this tutorial, Fab Dupont explains the most essential controls on this powerful and often confusing studio staple.
Fab explains what each knob does and gives you easy-to-remember tips that will simplify the process of dialing in your own compressor settings.
Compressor controls covered:
Threshold
Ratio
Make-up gain
Attack
Release
Learn how to set your compressor to gently kiss the peaks or rudely slap around the input signal with Fab's detailed explanations and clear audio examples.
Compression has a signature sound to it - once you hear it and understand exactly what's going on you can truly be in control over the tone, level and speed of your tracks.
Be sure to check out Compressor Controls Part 2.
Plugins Used:
Avid Dyn3 Compressor/Limiter
Universal Audio UAD 1176LN
This video is part of our ultimate compression bundle. Check it out!
Pro Memembership
Watch all videos for$24.99 / month
Fab Dupont
Fab Dupont is an award-winning NYC based record producer, mixing/mastering engineer and co-founder of pureMix.net.
Fab has been playing, writing, producing and mixing music both live and in studios all over the world. He's worked in cities like Paris, Boston, Brussels, Stockholm, London and New York just to name a few.
He has his own studio called FLUX Studios in the East Village of New York City.
Fab has received many accolades around the world, including wins at the Victoires de la Musique, South African Music awards, Pan African Music Awards, US independent music awards. He also has received Latin Grammy nominations and has worked on many Latin Grammy and Grammy-nominated albums.
Credits
David Crosby
Queen Latifah
Jennifer Lopez
Mark Ronson
Les Nubians
Toots And The Maytals