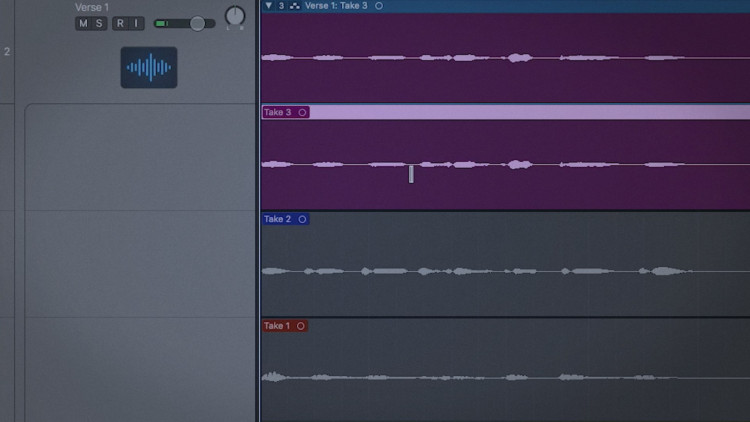 12min
(23)
In part six of our Logic Pro X Quickstart Series, Scott Griffin shows you how to use take folders and create perfect composite takes, while keeping your session organized.  
Learn How To:
Organize multiple takes of a performance
Use quick swipe mode to audition multiple takes and select portions of the performance for the perfect composite take
Adjust automatic crossfade creation, allowing you to edit with greater speed and stay focused on the performance
Create multiple composite versions and organize multiple versions of the performance
Commit to your edits with features like Flatten and Merge
Use features like unpack take folders to new tracks and more for increased flexibility
Watch part 7 here
See the rest of the series here
Pro Memembership
Watch all videos for$24.99 / month
Scott Griffin
Scott Griffin is a producer, songwriter, and composer for artists like Kid Runner, Effee, The Saylor, and Clubhouse. He has also produced custom music for large brands such as Proctor & Gamble, The Columbus Crew Soccer Club, Walmart, Nationwide Insurance and many more.
Credits
Kid Runner
Clubhouse
The Saylor
Effee
Plaid Brixx
Walmart