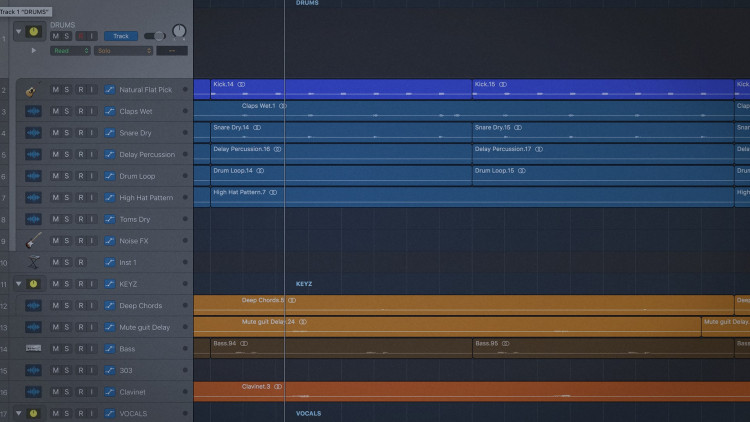 8min
(16)
In part seven of our Logic Pro X Quickstart Series, Scott Griffin shows you how to use track stacks to simplify your sessions and stay organized.  
Learn How To:
Quickly route and create submixes
Play multiple instruments in one patch
Keep sessions with large track counts organized and efficient
Understand the different uses for Folder Stacks and Summing Stacks
Watch part 8 here
See the rest of the series here
Pro Memembership
Watch all videos for$24.99 / month
Scott Griffin
Scott Griffin is a producer, songwriter, and composer for artists like Kid Runner, Effee, The Saylor, and Clubhouse. He has also produced custom music for large brands such as Proctor & Gamble, The Columbus Crew Soccer Club, Walmart, Nationwide Insurance and many more.
Credits
Kid Runner
Clubhouse
The Saylor
Effee
Plaid Brixx
Walmart