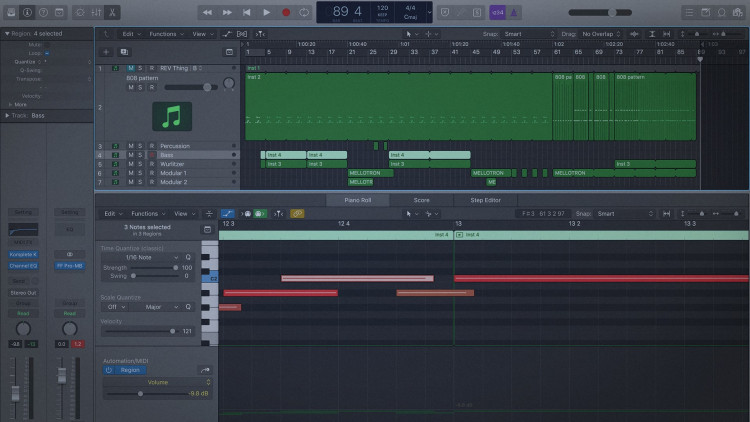 19min
(17)
In part five of our Logic Pro X Quickstart Series, Scott Griffin shows you use the powerful MIDI Editor in Logic Pro X. Logic has a long history of being one of the most powerful MIDI sequencers available. See why.
Learn How To:
Quickly edit MIDI performances
Use key commands to avoid the need of scrolling through menus or using envelope views to change your MIDI editing tools
Adjust the timing of your MIDI performances with Logic's deep quantization features. See how to to perfect your performances, or inject groove and feel to add realism.
Use the elegant Drum MIDI editing features
Watch part 6 here
See the rest of the series here
Pro Memembership
Watch all videos for$24.99 / month
Scott Griffin
Scott Griffin is a producer, songwriter, and composer for artists like Kid Runner, Effee, The Saylor, and Clubhouse. He has also produced custom music for large brands such as Proctor & Gamble, The Columbus Crew Soccer Club, Walmart, Nationwide Insurance and many more.
Credits
Kid Runner
Clubhouse
The Saylor
Effee
Plaid Brixx
Walmart