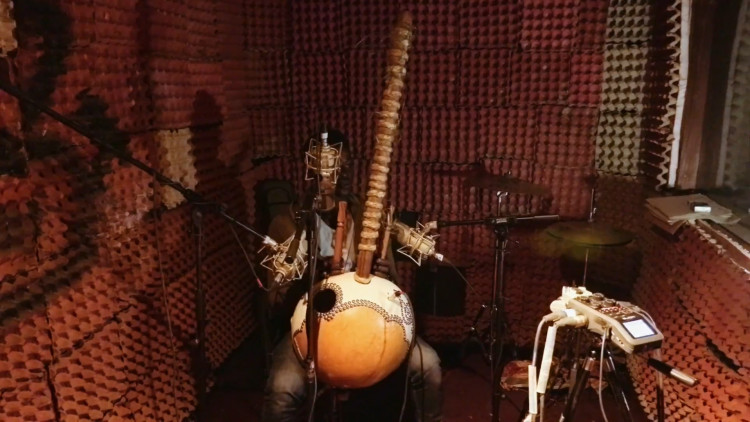 12min
(9)
In episode 4 of "Simon & Greg Record the World," the boys get lost. But only for a little while. At Black N White Studios in Ziguichor, they record five tracks of a full band in French and three young rappers.
Download the stems of one of the song here: https://www.puremix.net/blog/simon-greg-record-the-world-s01e04.html
Check out their page for more details and upcoming episodes: Here
Shure SM57
Sennheiser MD421
AKG D12VR
2 Lauten CLARION FC-357
2 Lauten ATLANTIS FC-387
2 x 2 Lauten LA-120 small-diaphragm FET condenser microphone
Universal Audio Apollo Twin
Focal Listen Pro Headphones
Pro Memembership
Watch all videos for$24.99 / month
Fab Dupont
Fab Dupont is an award-winning NYC based record producer, mixing/mastering engineer and co-founder of pureMix.net.
Fab has been playing, writing, producing and mixing music both live and in studios all over the world. He's worked in cities like Paris, Boston, Brussels, Stockholm, London and New York just to name a few.
He has his own studio called FLUX Studios in the East Village of New York City.
Fab has received many accolades around the world, including wins at the Victoires de la Musique, South African Music awards, Pan African Music Awards, US independent music awards. He also has received Latin Grammy nominations and has worked on many Latin Grammy and Grammy-nominated albums.
Credits
David Crosby
Queen Latifah
Jennifer Lopez
Mark Ronson
Les Nubians
Toots And The Maytals